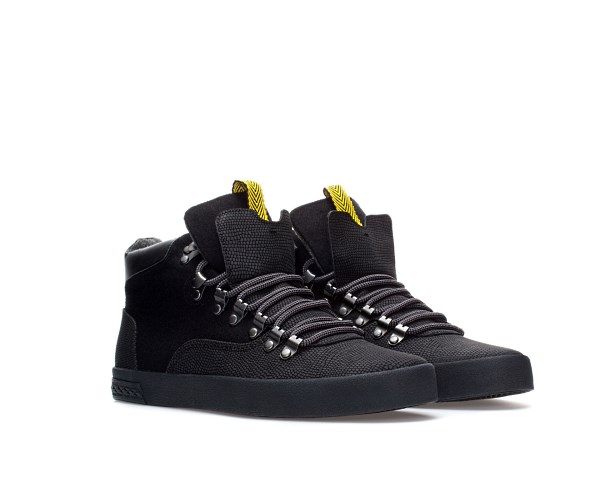 Whenever the hell winter actually sets in here in LA, you might spot me rocking the hell out of these Zara Trekking Ankle Boots. Typically I'm not a fan of rocking shoes made by clothing stores, but I'm making an exception here. My better half has some footwear from Zara and it's held up pretty well, so why not?
What attracted me to the shoes initially was the metal eyelets and double tongue. The metal gives the boots a more rugged outdoorsy feel, and the double tongue is a nice accent on an otherwise inconspicuous pair of kicks. The more I look at them, the more they look like Supras to me. But not so much for me not to cop. When inclement weather hits, it's good to have a pair of beaters that still look presentable if you've got to step out in the rain. Thusly, roll with an all black shoe and not a lot of suede. A quick wipe and you're good to go as soon as you get indoors.
For those who eschew hi-tops, there's also these joints that I found pretty interesting: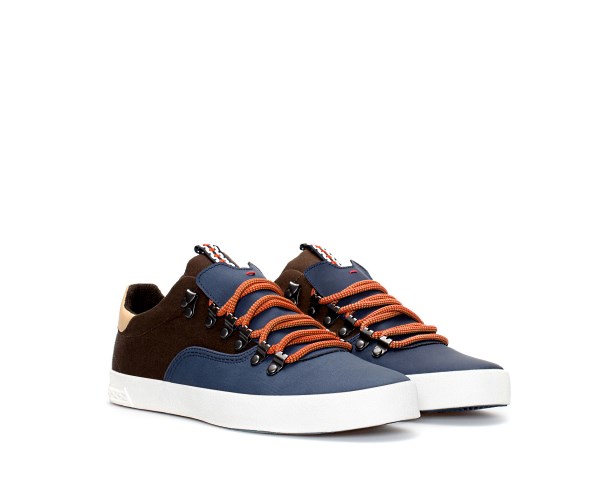 More of a spring time shoe but still pretty killer. Love the use of colors here. Pinroll some chinos, throw a short sleeve chambray on and you're good money. Happy buying.
---
---