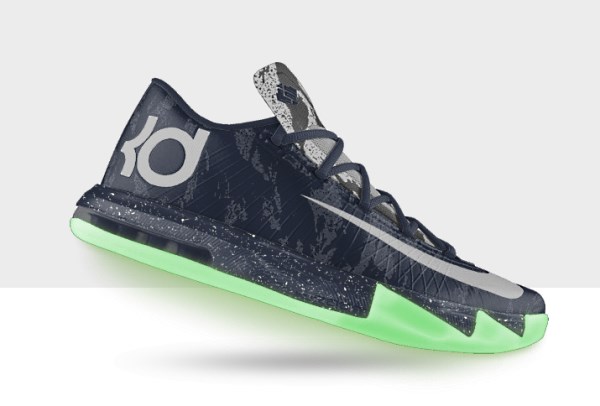 Ok so maybe they're not customs so much as they are swiped from the NikeiD site. The only newest signature shoe I haven't worn yet are the KD 6s so I hopped on to play around with different palettes and such. Not going to lie, I'm not terribly imaginative when it comes to color schemes. I prefer subtle colors with a bit of a pop here and there. Which is why I came up with these gems. Midnight navy and grey upper, with a navy and glow in the dark speckled midsole, navy air bag, and a glow in the dark sole.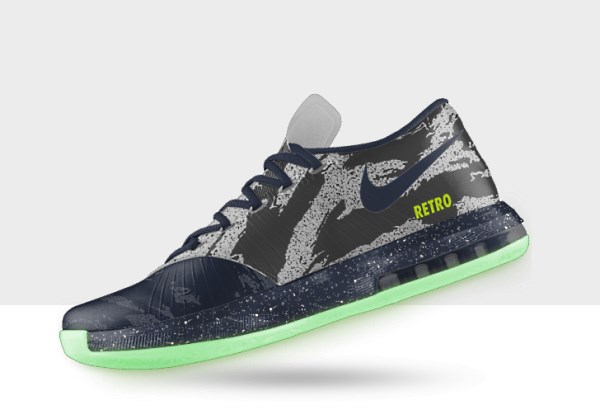 An ID isn't an ID without the Retro Boogie stamp on em. I'll have to swoop by my local Niketown and try the 6s on again because they were a little tight the last I remember. The "spray camo" option is too dope though. Not a fan of the chroma or precision options, and the navy is blue on blue which I liked a lot. You may or may not see these in a shoot soon. It all depends on if I feel like dropping $180 on a shoe.
Definitely open to design help from anyone else who has some ideas to throw around. Holler at me!
---
---
You might also like
---