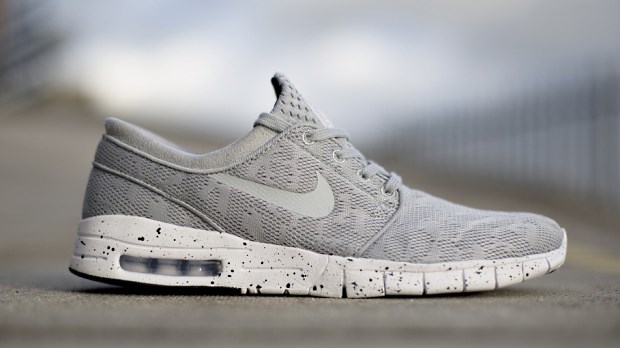 I've been a solid fan of the Nike Janoski line for years now, since they fit a niche of looking like a fancy sneaker that you could get away with rocking at some nicer lounges so long as you don't dress like a tool. But just this week, the SB line announced the Nike Janoski Max and it's fucking dope. The silhouette looks somewhat similar, but the overall shoe gets a major athletic overhaul. Engineered Mesh with tonal camouflage accents make up the upper, with Max Air and Free technology to round out the sole. Don't forget the speckled midsole. Someone finally got the memo. Off of looks alone these would work really well sockless in the summertime.
The quintessential Summer outfit for your boy. Cropped chinos, a short sleeve chambray shirt, accessories, and of course the classic Wayfarers and revamped Janoskis. Perfect for an evening BBQ, or hitting the nearest hipster bar in DTLA. The button up and chinos give the dressier look, while the cap, cropped inseam and sneakers insure that you won't feel overdressed should you find yourself at a backyard party later. While style options become more limited during warmer months, you can still accessorize pretty well. Rocking all sorts of wristwear could be cumbersome with long sleeves, but busting them out when it's hot adds a nice accent to a relatively subdued outfit. And the wimminz pay attention to that shit (hint hint). Keep that in mind fellas.
Messing with Polyvore was pretty fun, so you might see me doing more of these concepts down the line. Boogie out!
---
---