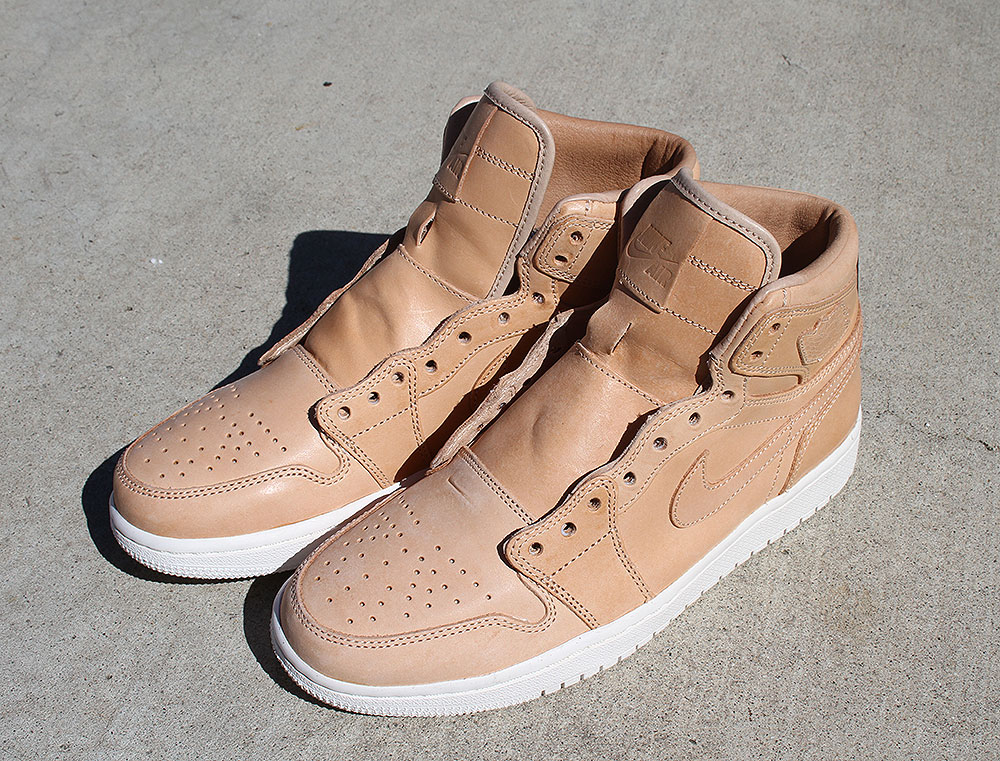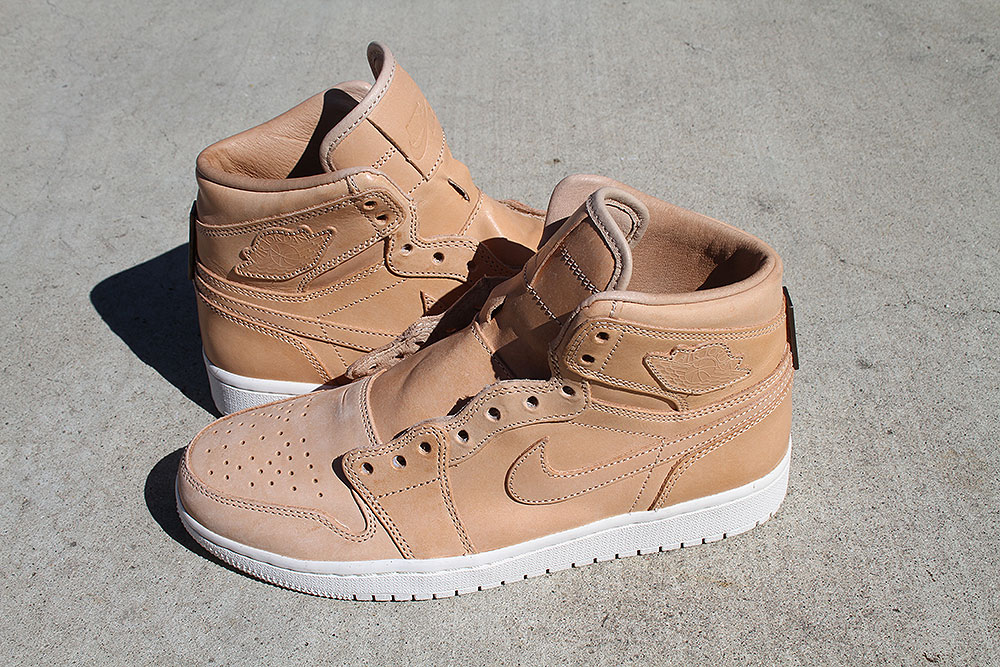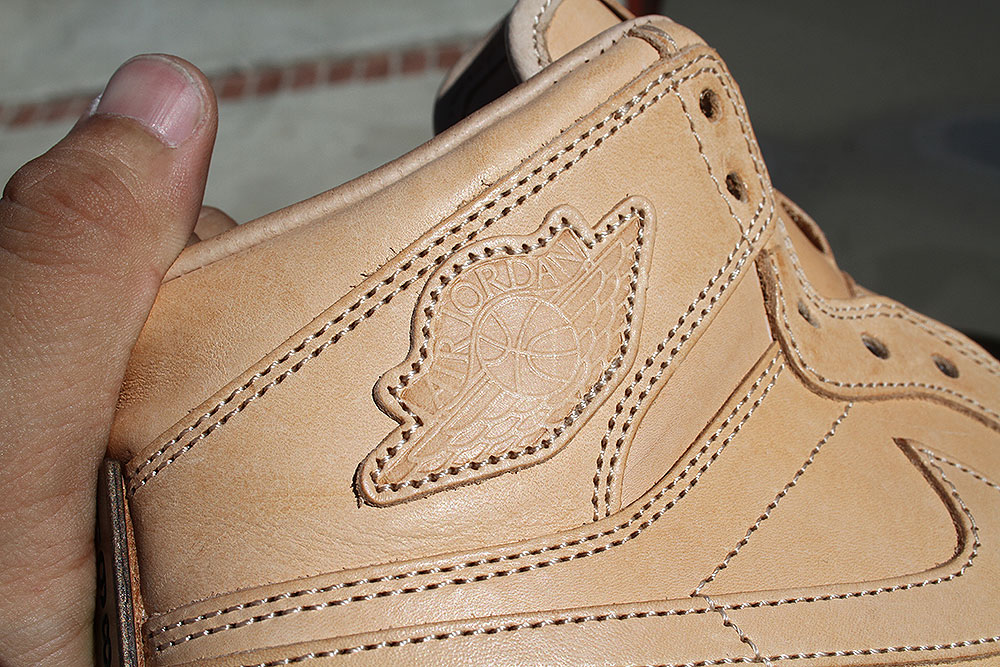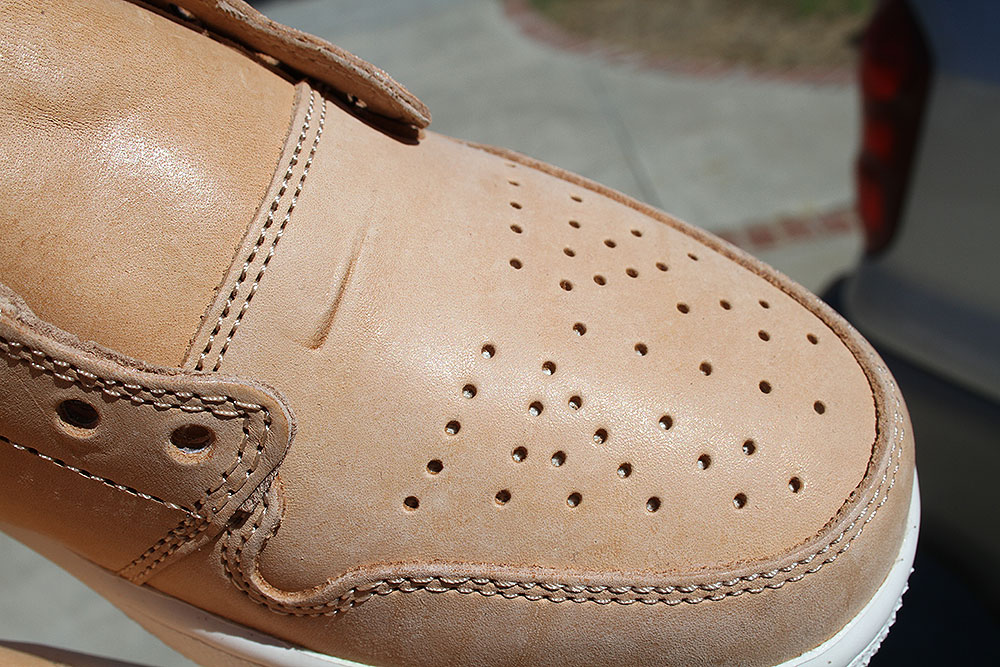 I'm a cheap bastard. But there's exceptions to what I will splurge on. I usually refuse to cop Jordans above retail. If I can't secure them on release date, I take the L and keep it moving. Not so with the Air Jordan 1 Pinnacle "Vachetta Tan." I paid about $50 above retail, and it was well worth it. Why? The vegetable tanned raw leather used to create the shoe, for one. Much like the Lance Mountains that I love so much, the Vachettas develop their own personality over time. After several wears, no two pairs are the same. Stains, scuffs and wear and tear are welcome since they just add character and make them yours even that much more.
The starting product was a rather ashy pair of Js, and I found myself at a fork in the road. If I left the Vachettas untreated, any small stains become permanent and the golden brown hue they develop might not show up evenly. But, every single flaw on them will be mine, and mine only.
On the other hand, if I treated the leather with a conditioner, they would develop their golden color artificially. But cracks, stains, and any other problems regarding untreated leather would be minimized. Tough call. What to do?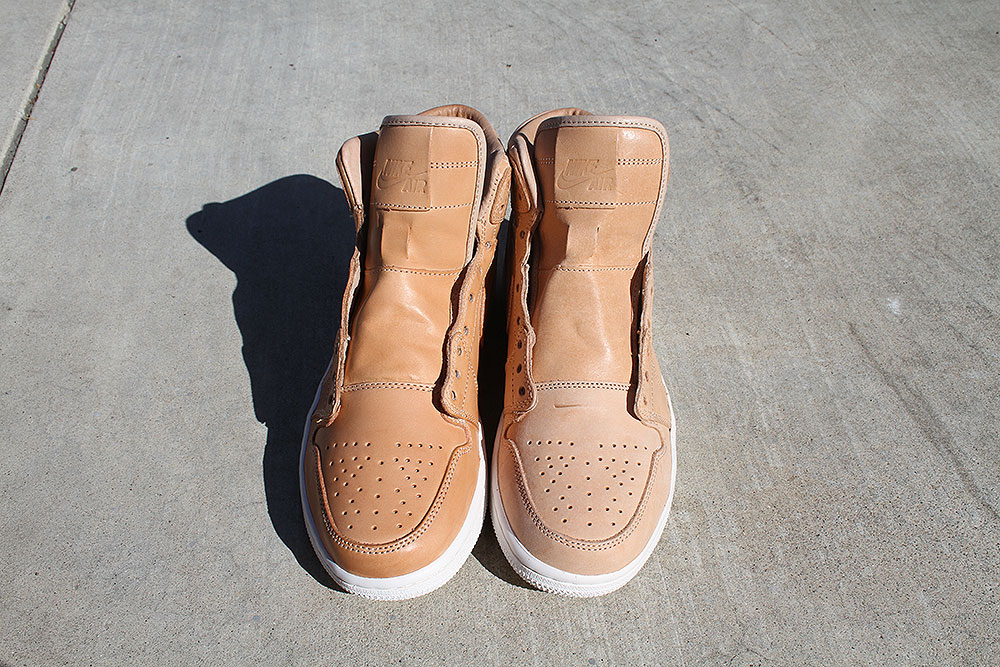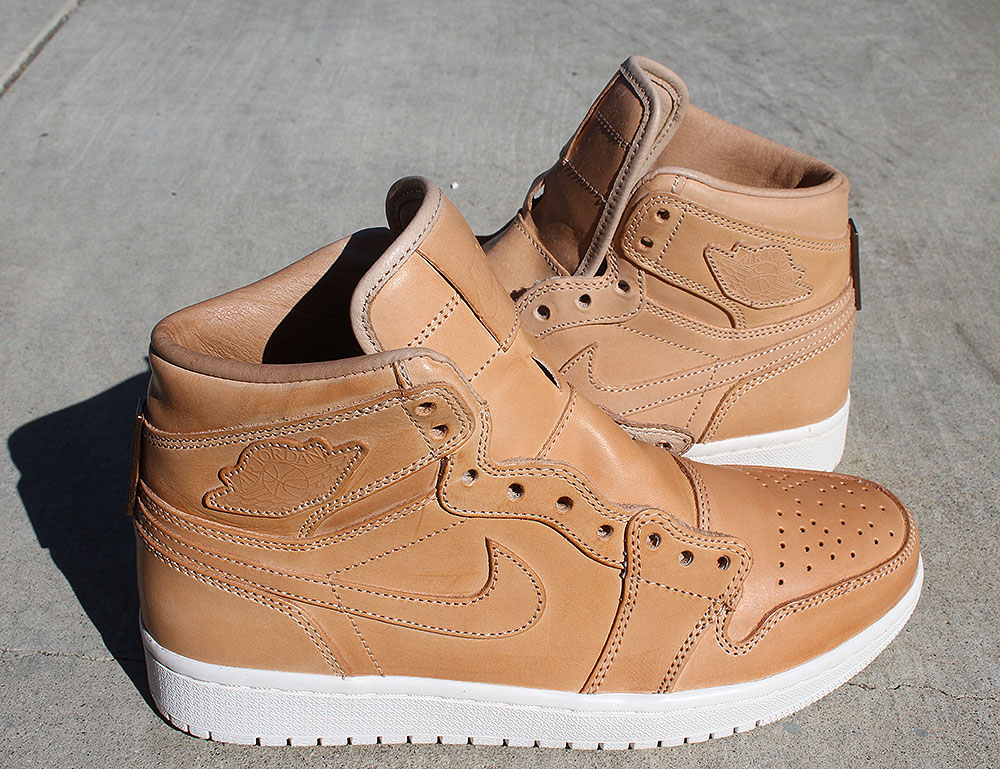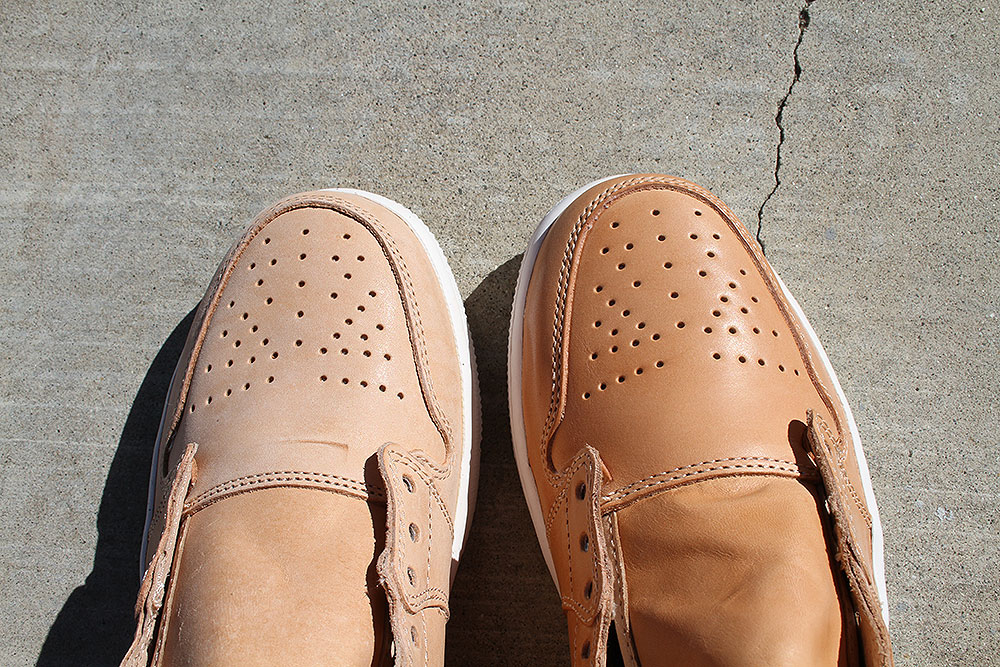 Welp, I treated them with Cadillac Leather Lotion and the results are above. Not bad, but I did want the finished product to be a little closer to the original pair. Here's a quick rundown of what I've learned through the process:
Soft rags and patience is a must. You can't just slap a shitload on and call it a day. Light layers help you control the amount of color change.
Go with a ph balanced conditioner. Leather Doctor comes highly recommended, and a ton of purse enthusiasts rock with it. Costs an arm and a leg though.
Wear the shits. The more you expose the kicks to sunlight, the more they'll turn the golden brown color you want.
No wardrobe architecture pics yet, but trust they're coming. I've accepted my temporary dad bod status so more shoots are forthcoming. Until next time, people.
PS – Check out my mans Aaron's podcast titled Compton Beach that he's been doing with his childhood friend Drew. It's already up to 19 episodes, so catch up. Topics range from style to music to general fuckery, and it's always a good time.
---
---
You might also like
---