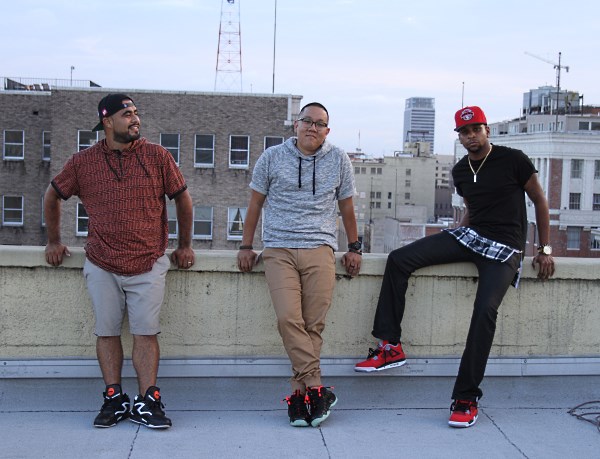 I've been meaning to shoot on top of the homey Gin's apartment for a while but busy schedules had us running into timing conflicts. Myself, JR, and Jalon were finally able to make it and I was blown away by her home, her rooftop, and the view. I predict many a drunken nights there from here on out. We took full advantage of the rooftop even though it counted as technically trespassing. But fuck that noise, we weren't bout to be denied: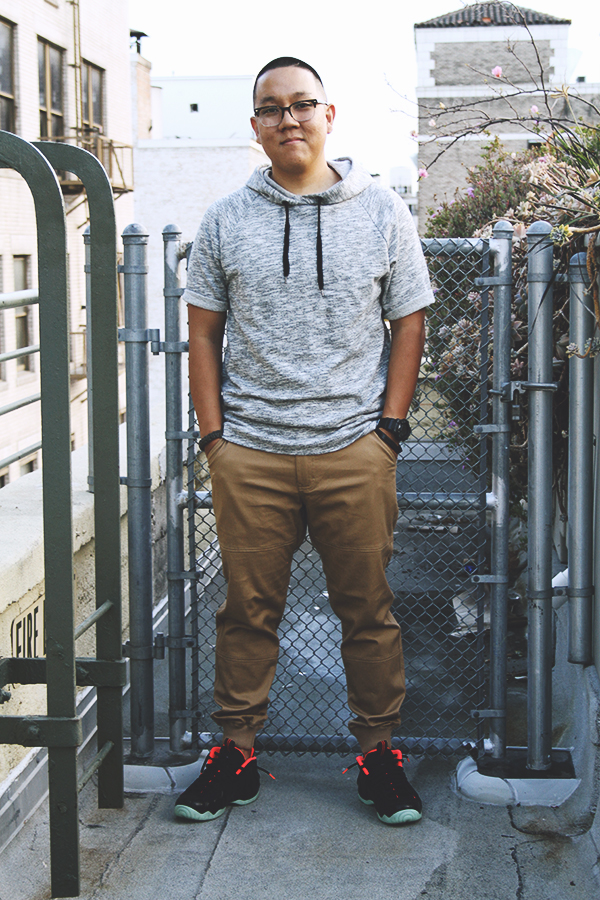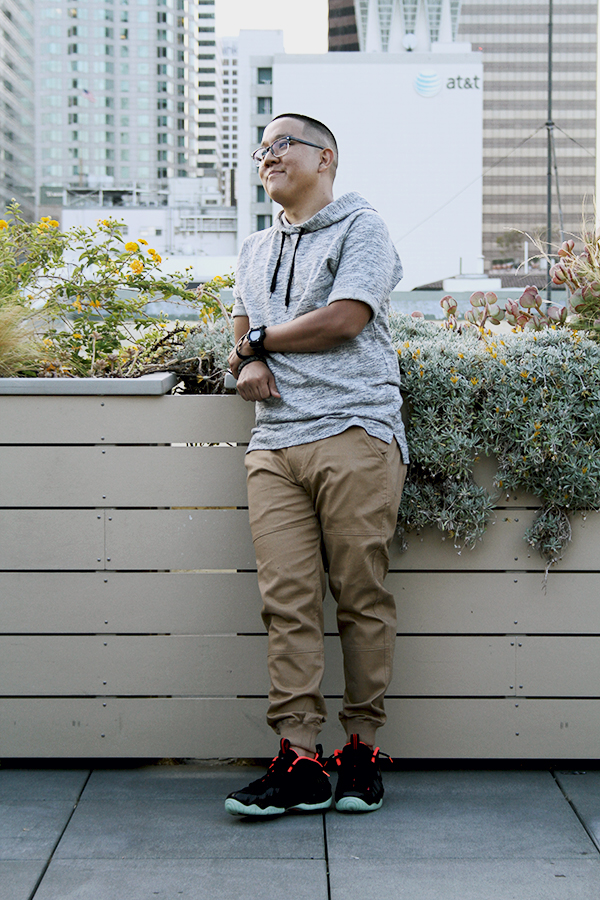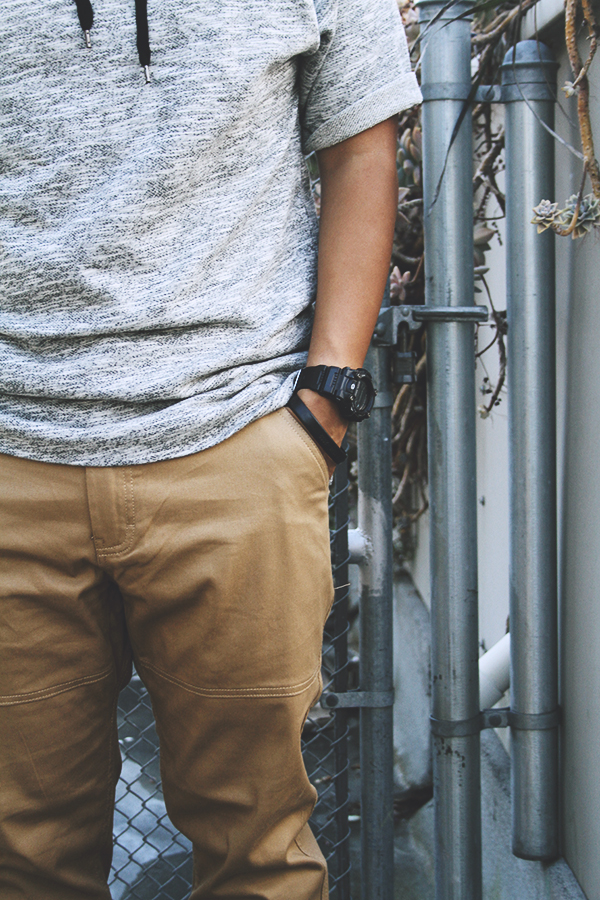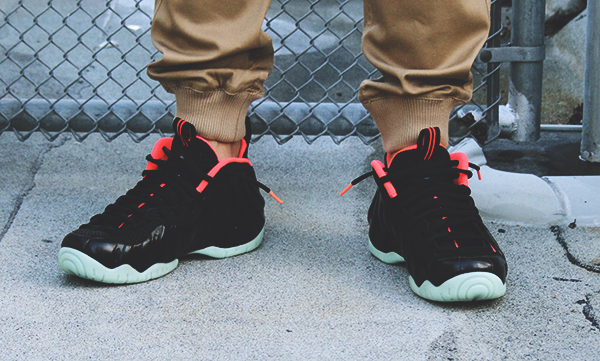 Short Sleeve Hoodie: F21 Men, Joggers: Publish Legacy, Shoes: Nike Foamposite Pro 'Solar Red'
It was a relatively cool evening, so I went with a marled short sleeve hoodie. The interior is french terry, which is great in adding texture when you roll the sleeves up. I also have a new-found appreciation of the marled pattern. It has just enough character to distinguish itself from anything heathered, but still low key enough to go well with almost any piece of clothing. Summertime means jogger season for me, and the Legacys are the best on the market. No competition. Finally, to break up the neutral coloring of my outfit, I went with 'Yeezy' Foamposites. A shoe so ugly it's dope with an infamous color scheme made for one of the best Foamposite releases in years.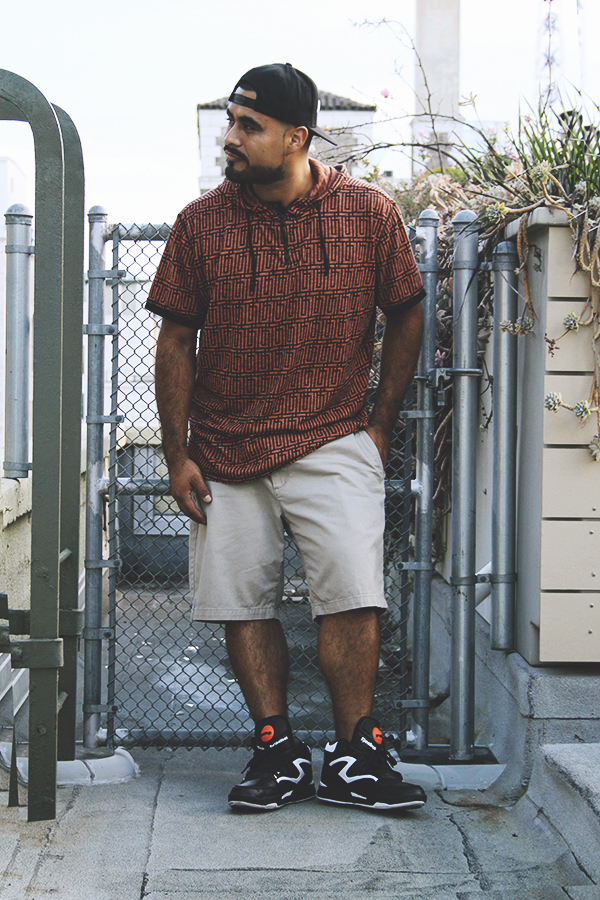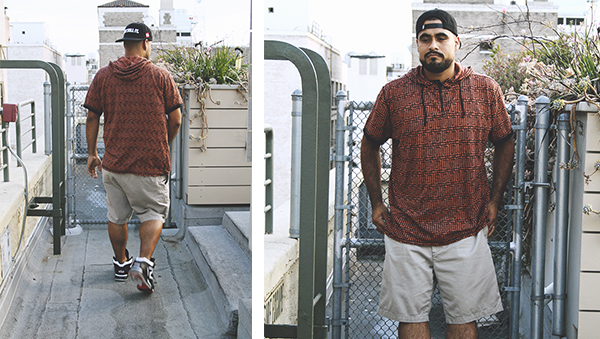 JR went full on '90s with this fit. A classic snapback, short sleeve jersey hoodie in an Egyptian styled pattern, chino shorts, and classic Dee Brown Reebok Pumps. You could almost imagine him in any scene in the House Party series, or at the courts in White Men Can't Jump. Bigups for those Reeboks too. Definitely one of the best Pump series shoes out there, aside from the Court Victorys.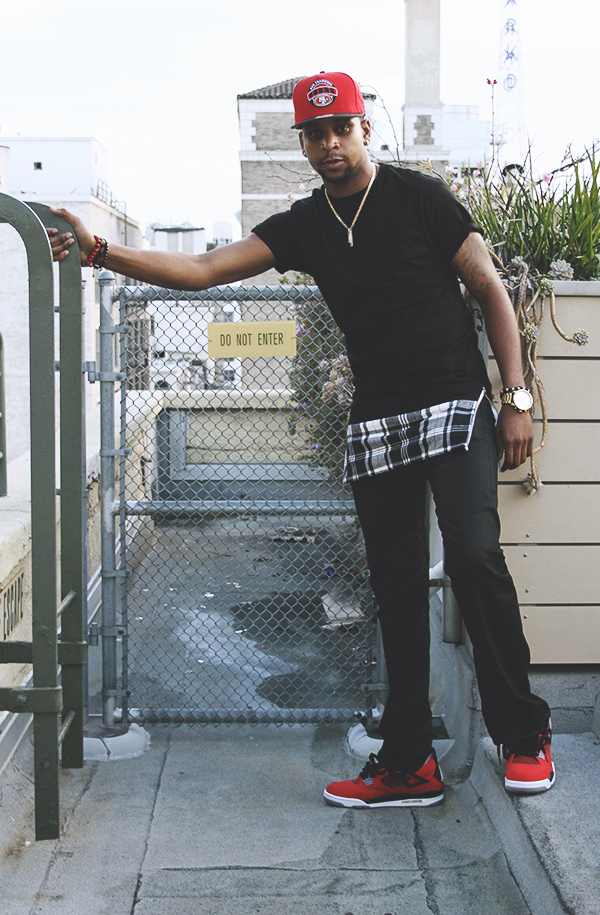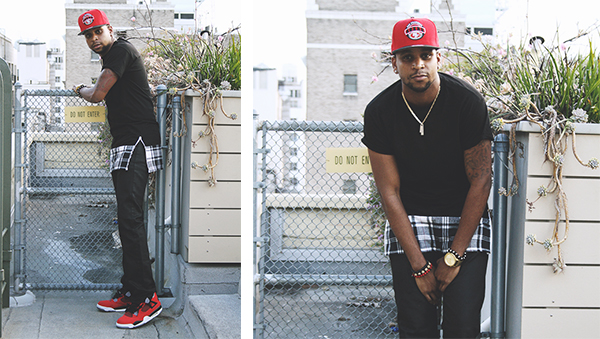 My boy Jalon is the young'n of the group so he definitely brought some youthful flare with him during this outing. It reminded me of street goth with just the right amount of accents and color thrown in to break up any perceived monotony. Niners snapback, black t-shirt with the extended flannel panel and side zips, straight leg black denim, and the Air Jordan 4 in the newer colorway. His necklace was just plain dope. I'm glad I invited him because he's showing what the more stylish 20-somethings are wearing these days.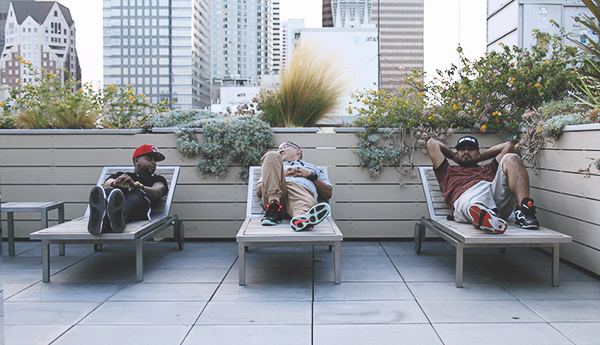 We might all be into streetwear, but there's a distinctly different flavor that we all brought that I really enjoyed during the shoot. This definitely isn't the last you've seen of the UN of style.
---
---
You might also like
---