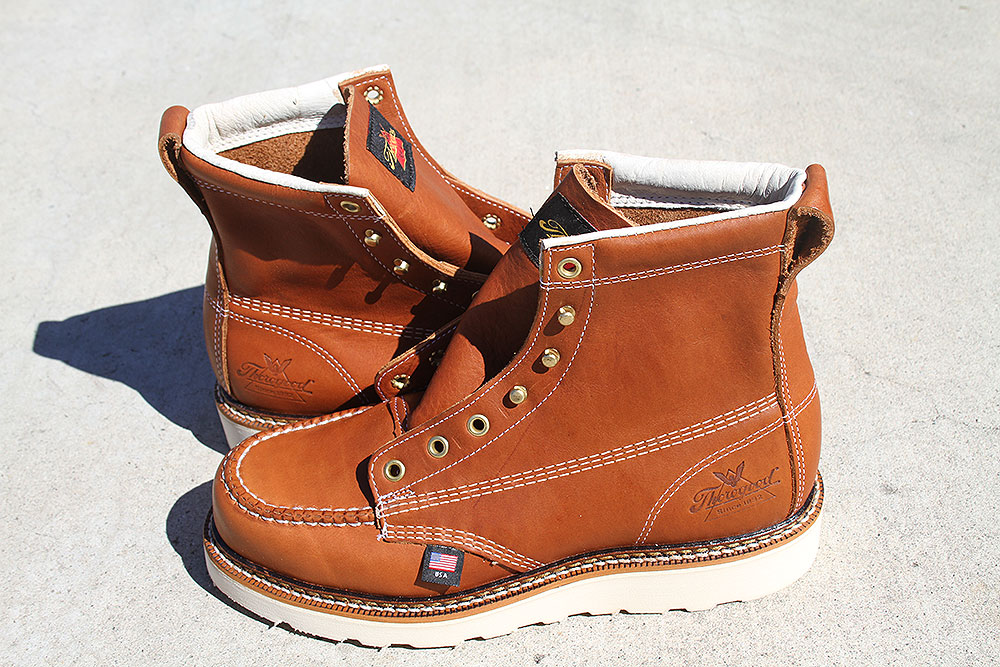 In terms of overall wardrobe architecture, I've recently shied away from workboots. Workboots kind of go hand in hand with business casual, and business casual reminds me of work. Fuck that. I did acquire a pair recently from my mans Jerry though. He's a true #goddbootgodd (search it on Instagram), and I trust his opinion on all things workboot related. Fam put me onto the Thorogood Heritage Moc Toe Boots and said while they aren't really "Red Wing Killers," you'd be hard pressed to find a better moc toe at a price point below $200. It's got everything you want. Good leather, made in 'Murica, good cushioning, and non slip soles. The only thing I'd change is the flag placement. I felt like it could have been put next to the vamp, or hung off of the rear. On the right side of the forefoot just felt… off. So I decided to snip them for a cleaner overall appearance.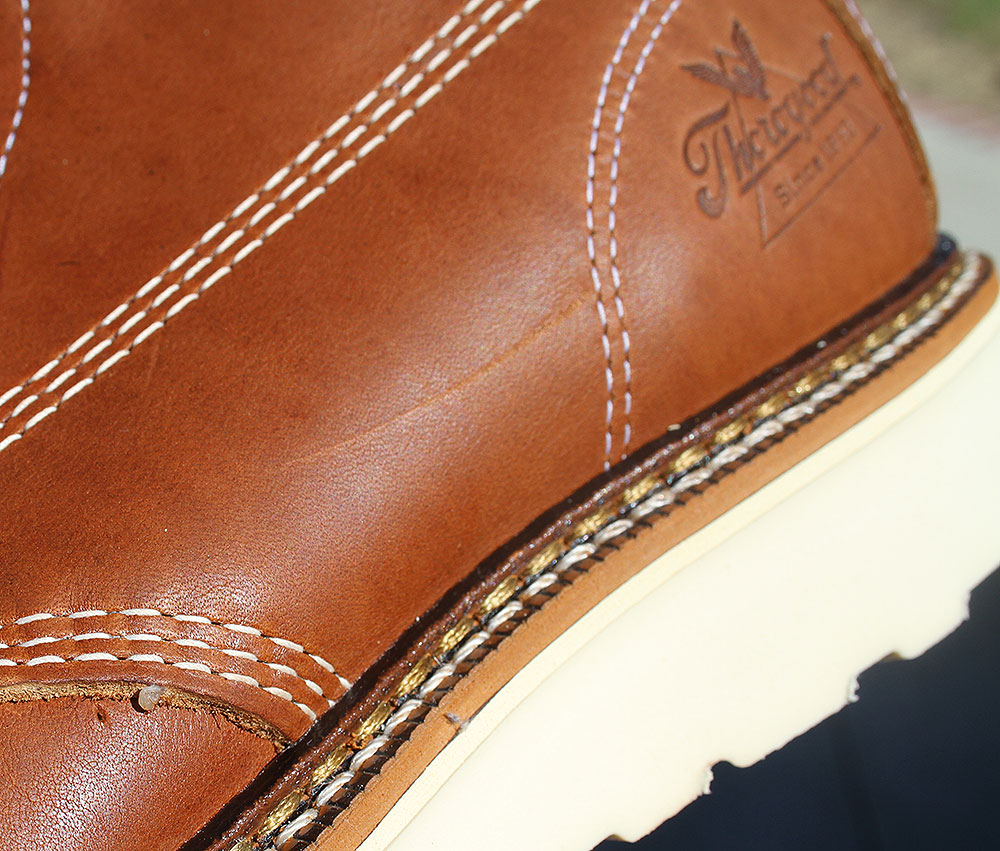 BIG MISTAKE! Instead of using some small sharp scissors to get behind the leather, I tried using a really small Exacto blade. I didn't give it my full attention, and next thing you know… I scratched my moc toes. I know I'm supposed to let the boots get their own character, but this fuck shit is definitely not what I had in mind. Oh well. I'm chalking up this L to the game and am wearing the shit out of these anytime I'm required to dress up a little.
And for the record, they're comfy AF. Anyone with a slightly wide foot should consider going wider in fit, because the hot spots during the breaking in process can be crazy painful.
---
---