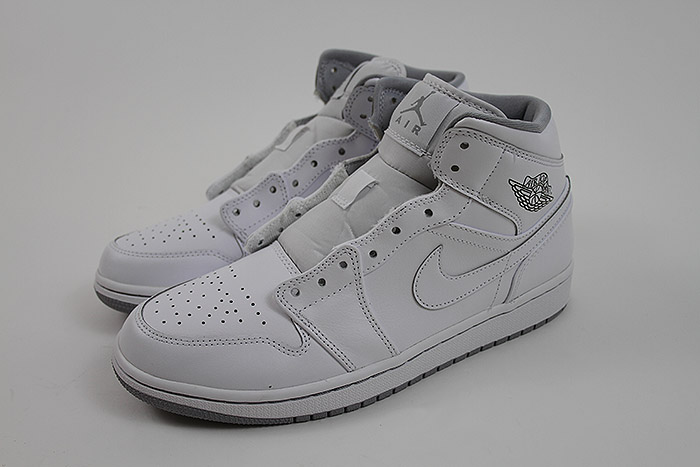 Customizing, when it comes to style, takes time. Developing a patina on leather, selvedge denim breaking in properly, and busting up particular grails. One type of customizing comes in the form of Maison Margiela's paint splatter sneakers. Each pair is essentially a one of one, since paint stains can't be replicated unless they're digitally printed: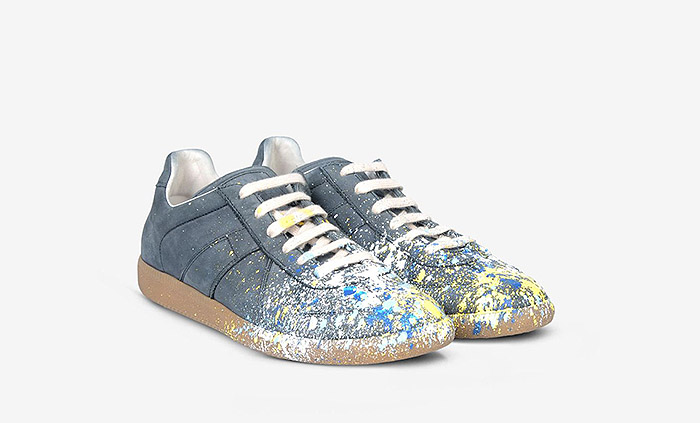 Meh. While I really liked the idea at first, I've got to ding the fashion house for lack of execution in my opinion. There's just too much paint on the toes to look intentional. The end result looks like a pigeon ate a box of Crayolas and shitted on the sneaks. Good idea, not so good execution. I wanted more of a classic silhouette and only the toe area to be splattered and found zero results to my liking. Which meant I had to take matters into my own hands. I found a perfect canvas in a cheap pair of Air Jordan 1 Mids, so I took a quick trip to Blick and copped four sets of acrylic paint. I was in the game!
Step 1: Prep Work
The prep work was a pain in the ass. For anyone trying to recreate my steps, just remember that quality painter's tape is your friend, and there's no such thing as over-application. I'd much rather have too little paint on my shoes and add more on certain areas little by little, rather than just end up with a subpar pair of customized sneakers that I'm only marginally happy with. Just keep the edges as tight as possible and don't expose any unnecessary parts of the shoe before the fun starts.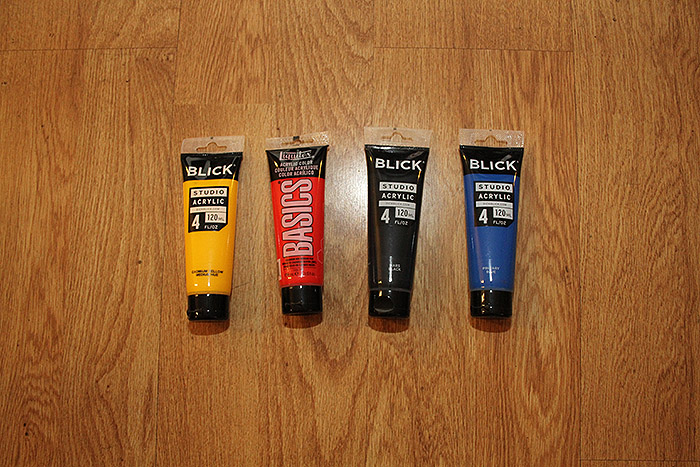 Step 2: Colors
If your shoes are leather or close to it, go with acrylic paint. Canvas? use fabric paint at your local art store. I stuck with only four primary colors but your mileage may vary. Use a different paint brush/gloves for each color as well, so the colors remain pure when splattered.
Step 3: Test Test Test
I can't stress enough how important it is to test your handiwork on other shoes first. I had some beat ass AF1s on deck so I played around with those a bit before I got the proper splatter technique down. Acrylic paint is pretty thick, so I had to dip a glove into the colors and flick like the most stubborn boogers were on my fingertips. Worked out decently enough. And now, the finished product: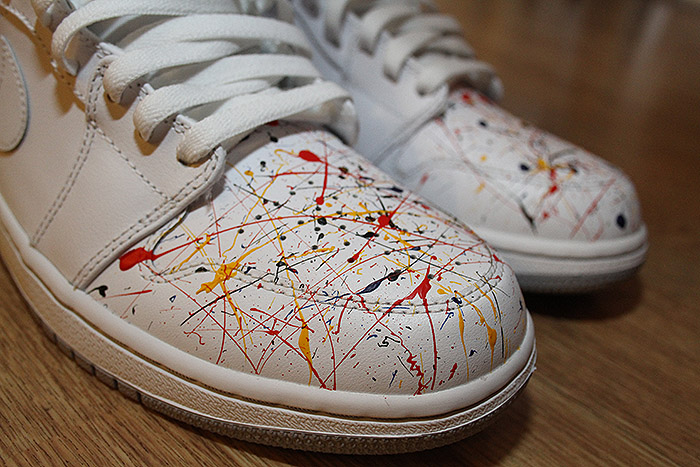 I opted only to paint the toebox and toe cap, and the finished results looked more purposeful to me. I also taped the midsole so it wouldn't get as messed up when I'm giving the kicks a cleaning. For anyone attempting to use my techniques, just know that the paints I used were SUPER thick, so the end result of the splatters were linear in nature. If you want more of a true splatter with droplets, thin out the paint with a tiny bit of water first. Also, the blue was way darker when it dried so it kind of blended in with the black. Go a few shades lighter if you want a true royal blue on the shoes. Time will tell if the paint holds up, but I'm happy with the results. Questions, critiques, etc.? Holler at me.
Boogie Out!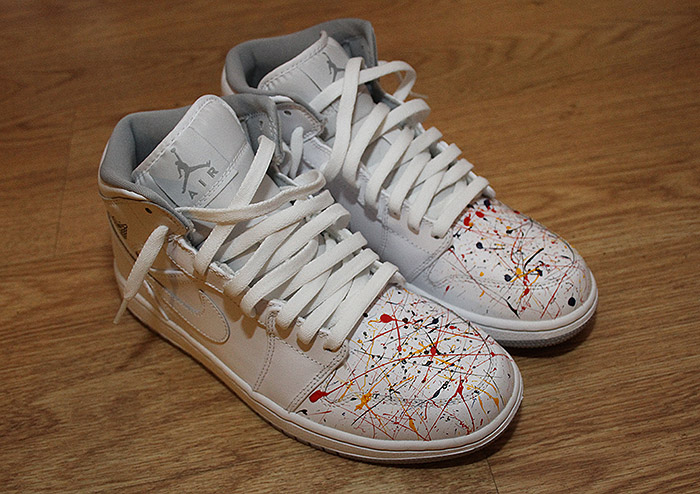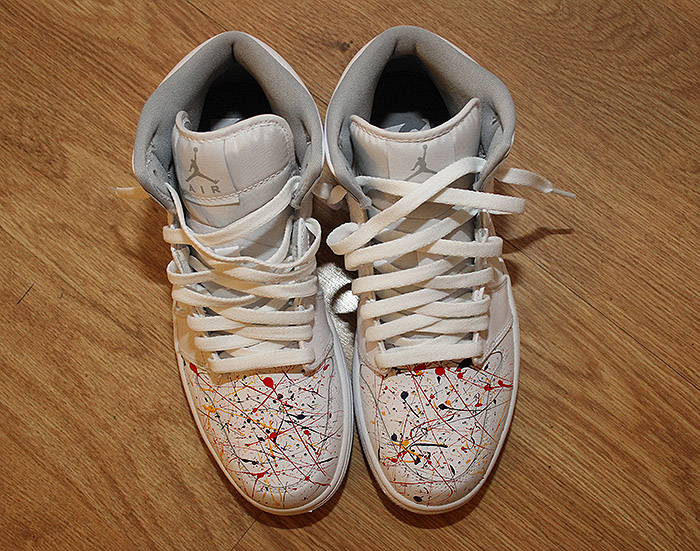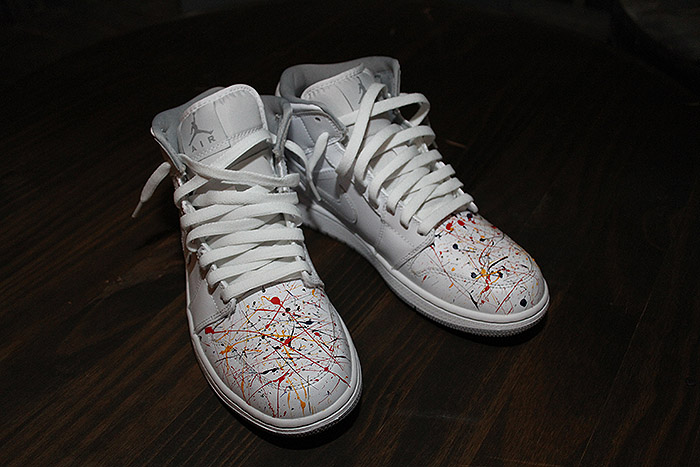 ---
---
You might also like
---