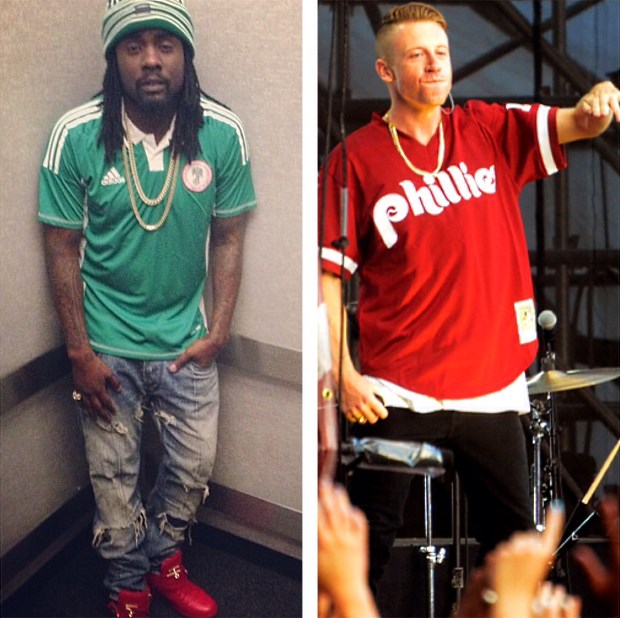 Everyone's second favorite emotional ass rapper Wale has to be credited with the return of rocking jerseys for style. Within the last year and a half dude has been slowly reintroducing throwbacks and authentics into his wardrobe, along with the likes of Macklemore and a few others. And I like it. Jerseys will be around as long as there are sports teams around. But that doesn't mean you have to look like a slob while repping your squad.
When Fabolous, Ja Rule, and whoever else made Mitchell and Ness famous, dudes belonging in size 42 jerseys were out in the streets rocking size 56. Cmon son. Sizing your jerseys to fit the rest of your clothes will be a much cleaner look. Back in 2002 or so, I would balk at purchasing a jersey the price a power bill. Now that I've got a little more cash coming in, it might be in the near future for me.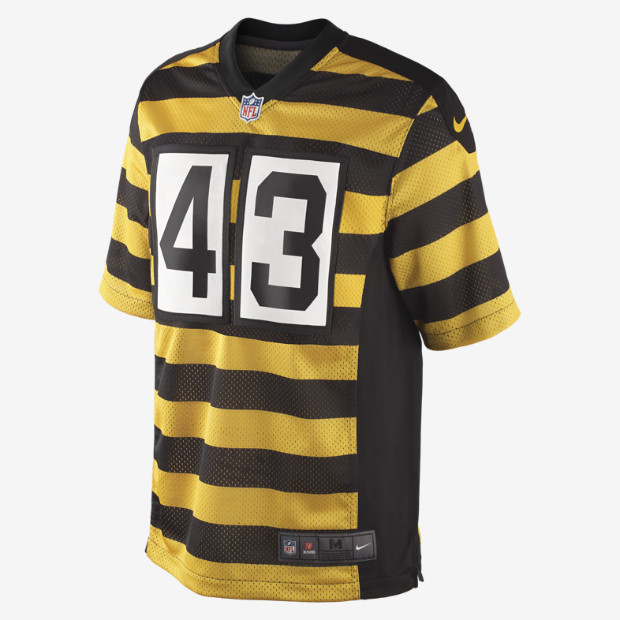 I've always felt some type of way when it comes to putting another man's name on my back, but when jerseys are making a furious comeback, I might just take the plunge. Aside from MJ, some of my personal favorites are this Troy Polamalu throwback from Nike, and of course the point god Gary Payton's throwback from Mitchell and Ness.
I'm not a stickler on authentic or replica jerseys, as long as you come correct with it. Just keep in mind that most pro model jerseys for basketball are usually two inches longer to accommodate the height of the athletes wearing them. Find yourself an awesome tailor, and invest some extra money to make sure your jersey isn't extra doofy.
---
---