Every year at Coachella, people show up dressed dumb as fuck. Performers, festival goers, probably even event staff. Of course the highlight was Outkast reuniting (shoutout to 3 Stacks going with the old school look). The lowlight? Kid Cudi.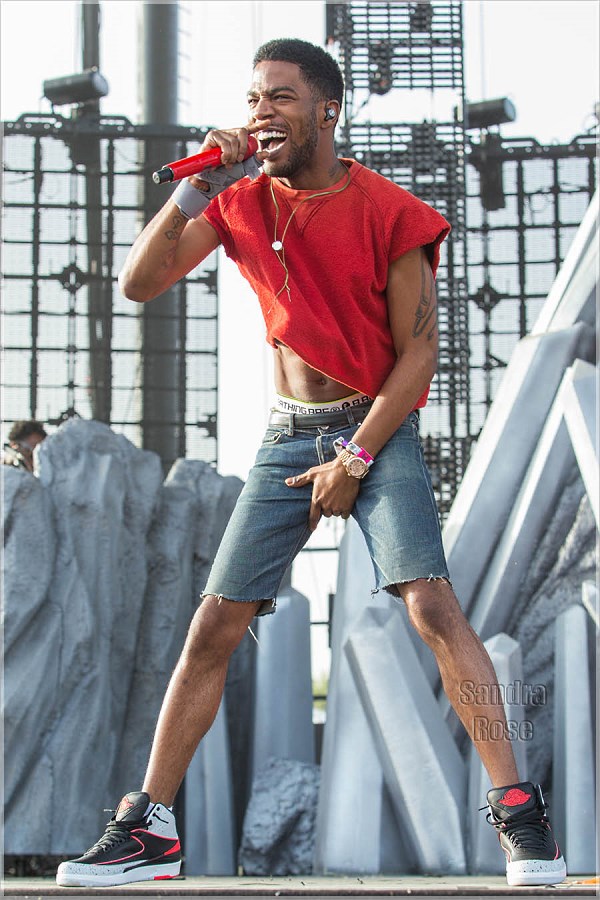 I dont even know what to say about Mr. Rager. Up until now, son kept it 50/50 with his style choices. Jeans, Jordans, and leathers with a fitted are almost never a bad look. This right here though? A disturbing one man trend. Let's just hope it stays to Cudi. He really came out on stage thinking he was summertime fresh in a motherfucking Muscle Beach shirt circa 1987. All he's missing are some Zubaz. And muscles. What's with the metal bolo tie? I guess he's repping for Yuma, AZ now.
Listen to Blake Griffin everyone. Jorts are not the way to go. Now, full disclosure. I wear cutoff shorts at the proper length, but they're not made from jeans and they sure as fuck aren't four inches above the knee. And the sideways belt? He's really gonna piss on himself if he's shitfaced and needs to take a leak ASAP.
Alright, so he's stunting a bit with the clean Jordan Infrared 2s. Not my steez but I'm not mad at the look. And the Bathing Ape boxers. But flossing boxers is never appealing to the opposite sex unless you're into the most ratchety of whores. Just saying.
At first glance I really thought dude stole Doc's Delorean, went back in time, and raided the wardrobe from Breakin'. He really channeled his inner Ozone, all the way down to the suspect jewelry.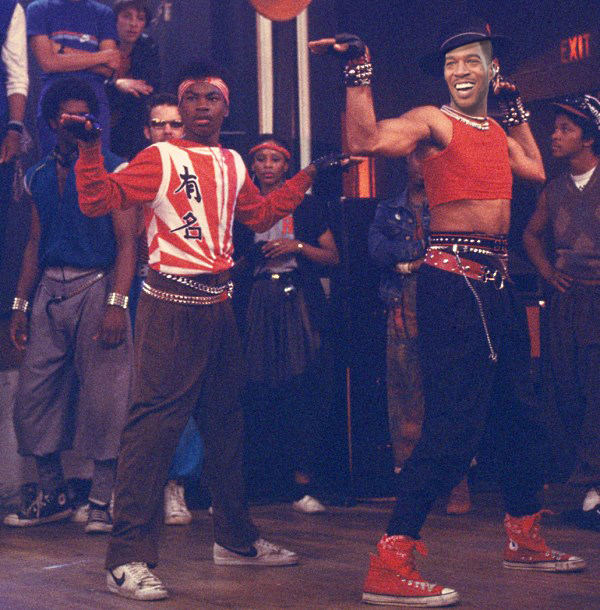 Bigups to the lady for the photoshop job.
---
---