The first rule in my style bible is always: Wear clothes that fit correctly. There's a lot of gear that was in my closet that I loved but as soon as I get less jiggly, it stopped draping correctly. So I took it to the tailor. That includes t-shirts and even cheap Levis jeans that I wore the hell out. Sentimental value I suppose. But when clothes come ill-fitting on purpose? Nah son. What I'm referring to is this sudden influx of streetwear labels pushing tees and various tops with extended lengths. Kanye was part of the whole layering look with one shirt longer than the other to look like multiple skirts, but the madness has to stop. I'm taking a one man stand.
For the past year or so, I was on the hunt for a stylized french terry short sleeve shirt to rock with. I finally found it in the Publish Caan shirt.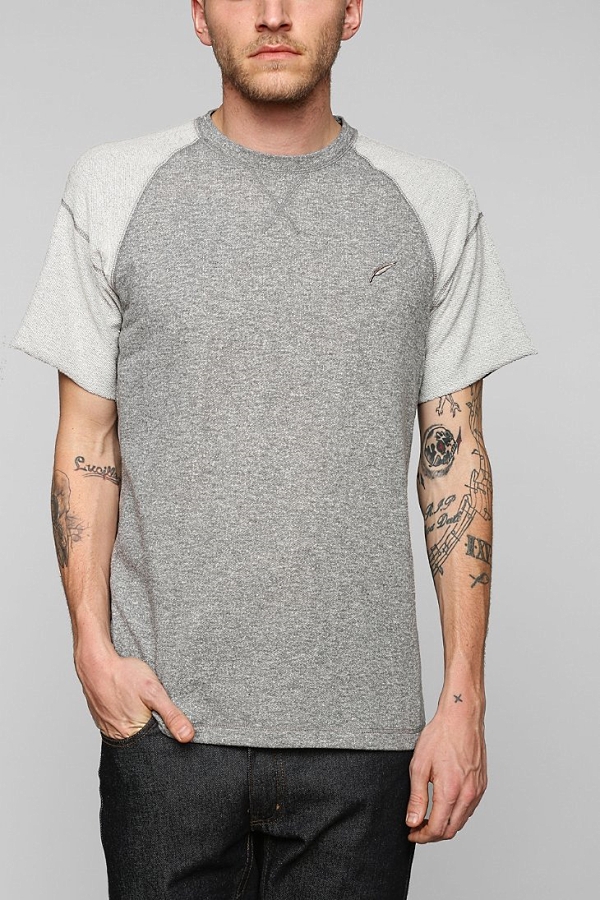 Looks solid right? I ordered the shirt post haste, and in 3 days it was at my doorstep. I tore into the package excitedly, donned the shirt and… the shit was as long as a dress. Mind you, I'm not short and neither is my torso but Urban made the tee out to fit perfectly. Had to shell out an extra $10 to get it altered. Eh, no biggie right?
Onto short sleeve hoodies. I've been looking for one without those wack ass zippers on the sides and for under the price of a human kidney on the black market. Don't get it twisted either. Belichick the style god was rocking them before the Yeezy x APC collab. Checked one of my favorite brands' Mister SFC's Instagram and boom: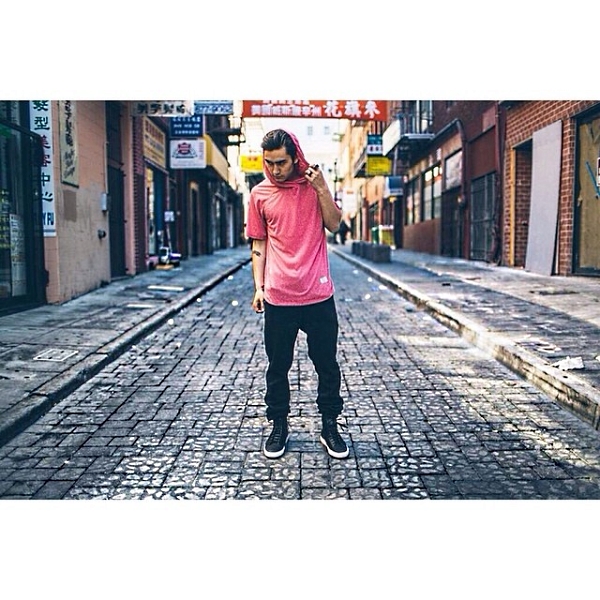 I'm in the game! The Mr Hoods Tee was everything I wanted. Wait. Hold on. What's this "extended length" I'm reading about? It looks fine in the pic. Oh, what's drop crotch sweats ole boy is rocking? Way to mislead me. Still, I'm probably going to cop the tee and hit the tailor once again.
All of this begs the question: What's the point of extended length? Any classic style guide will tell you, any shirts left untucked should never extend past the crotch. Otherwise your body looks mad disproportionate. For those already with a long torso, it's not the move to buy this type of gear. Hell, in my opinion it's not the move in any situation. Not to mention that going with the longer layered look in the summer will have folks passing out in the streets from heat stroke. Leave the layers for cold weather, and at a proper length. Soon this fad will come to pass. But with the right tweaking, the trendy pieces you just copped can be turned into classics.
Boogie out!
---
---
You might also like
---