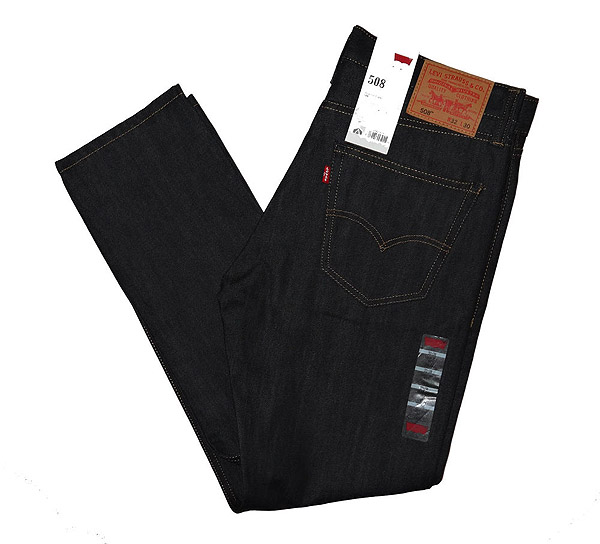 It's no real surprise for people who have already seen me, but I'm not really a small dude. Matter of fact, I've been bordering on chunky for a while. As a jiggly dude, it's been hard to find jeans that hug the body. I like my jeans a little tapered since my ankles are skinny as shit and straight leg denim usually looks more bootcut on my frame when the jeans drape on top of my shoes.
With that said, bigger guys or more athletic types with bigass legs need to keep in mind that selvedge and designer denim may just not be for us. There are exceptions though.
For everyday wear, you can't go wrong with the Levi's 508. The top block and thighs are sized in a regular cut, while the rest of the leg tapers off for a more streamlined appearance. I love them. And at around $50 a pop, I'm not crying if I trash a pair. Just remember that you need to cop this denim at a size below your ACTUAL waist size. So take measurements. My waist is around 36-36.5 inches, so a 34 fits at the top of my hips just fine. Plus they're regular rise so your nuts get to live without getting smashed when you sit down.
Recently the 508 got discontinued but you can still find them on Amazon. Now Levi's has moved onto the 522, which looks comparable and even offers a 12oz selvedge version. Flourish, big legged brethren.
---
---
You might also like
---