Before starting the blog, I decided on looking at the nuts and bolts of style. Fabrics, manufacturing processes, screenprinting, etc etc. After learning a bit about screenprinting, my dude Art told me, "Watch, you'll never look at a t-shirt the same way again."
He was right though. Once you understand the process, you'll appreciate the details that go into streetwear, and clothing in general.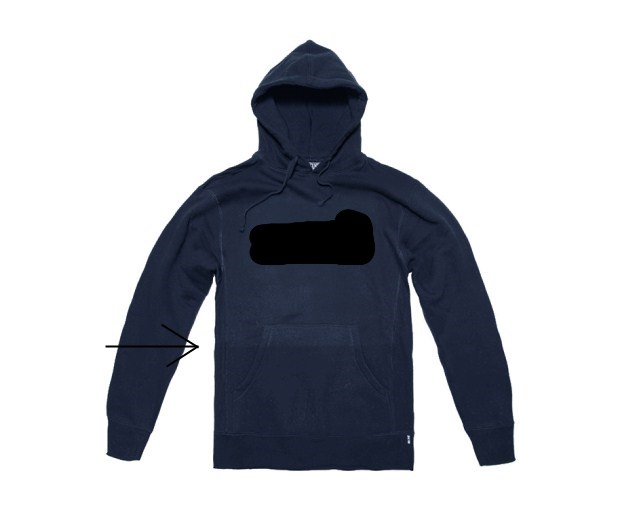 Check this example out. I lifted the pic from a pretty well known streetwear brand. And while the actual screen itself looked fine (blacked out to protect the guilty), check the arrow. You can clearly see where the oven burned the hoodie. Essentially what happened was the screen printer screened the first coat of paint, then threw it in the oven to bake the text onto the hoodie. Except he/she left it on too long, burned the shit out of it, and now the end result is a two toned joint.
Not cool, man. Not cool.
So here's a word of advice. Even when you're swooping up a random t-shirt for a night out, check for quality. Not all mistakes will be this easy to spot. Cracks in the print, images being off center, and ink stains are common oversights you might come across when it comes to screening. You've been warned.
---
---