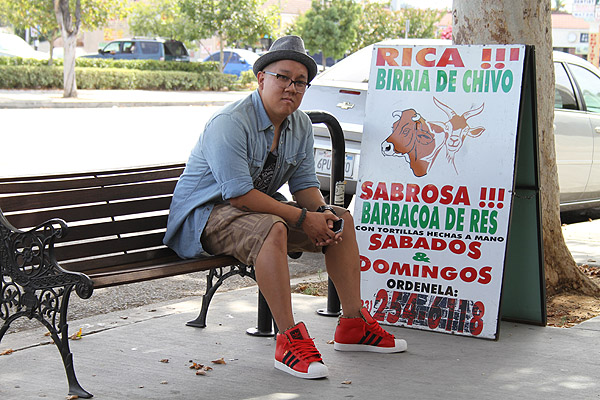 The heat is up, which means my wardrobe is shrinking. The bare minimum as far as layering is concerned is what I wore during this shoot. While picking my gear, I decided randomly on how many patterns I could pull off without looking like an idiot. Capped out at 4. 5 if you count the tortoise print on my glasses. I thought the shorts worked out well because the print was more subdued and there wasn't much of a contrast color wise. Also opted for some kicks that had a pattern on the sockliner to keep things from getting out of hand. Had the lady snap some pics while at our new favorite Mexican spot.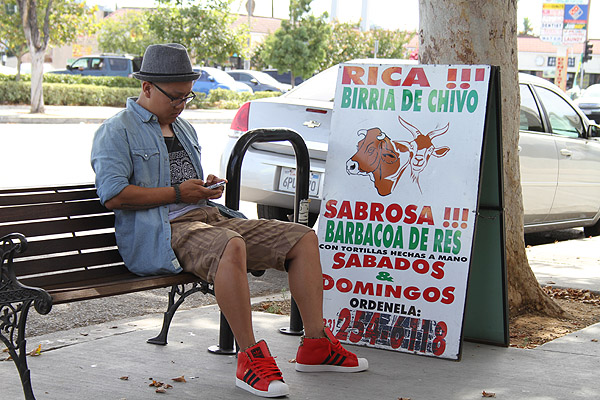 Hat: Brixton Fedora, Shirt: Denim & Supply Western Shirt, Tank: Mossimo, Shorts: 10 Deep The People Shorts, Shoes: adidas Pro Model Collegiate Red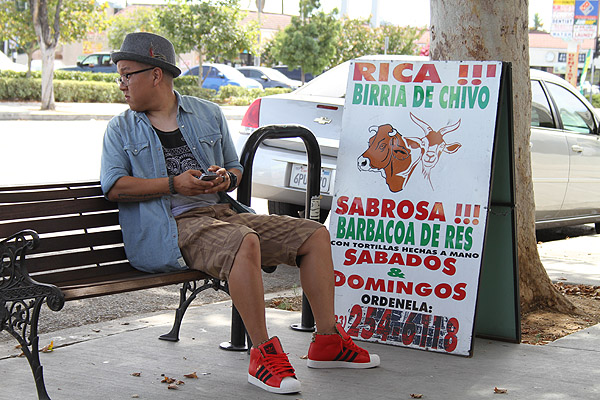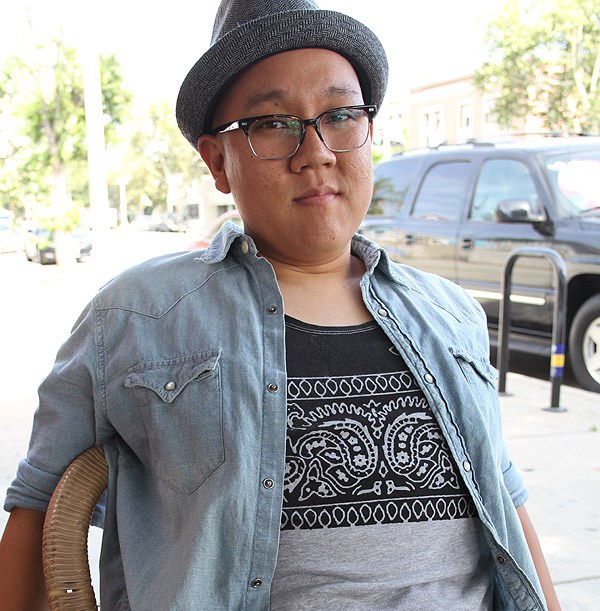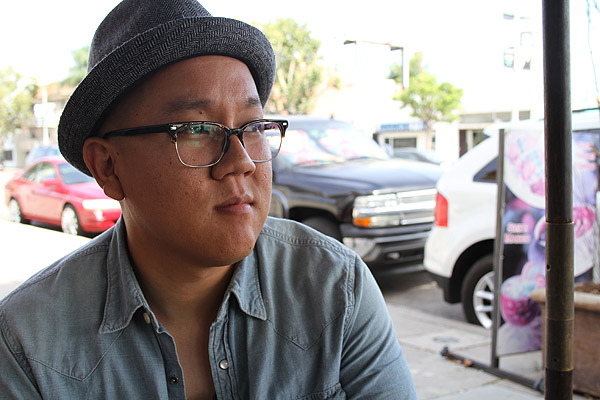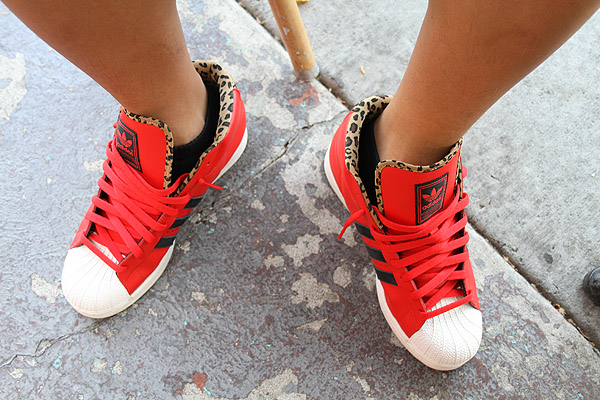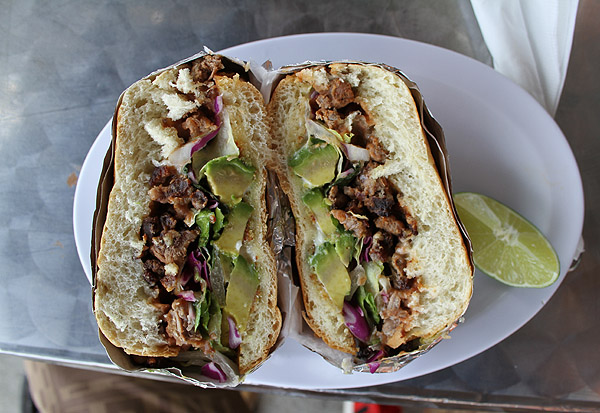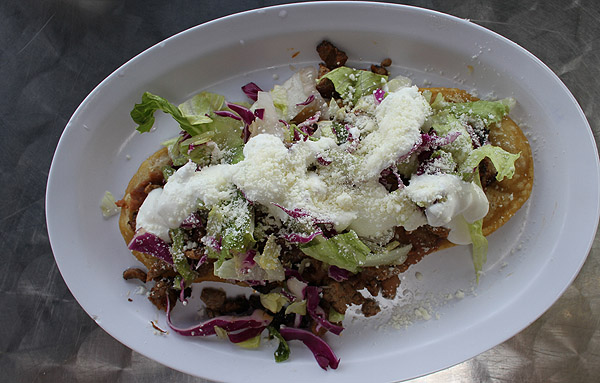 Believe it or not, I got some surprising compliments rocking this getup at the beach whilst showing off the bird chest and crazy tan lines. I'll take it though.
---
---
You might also like
---