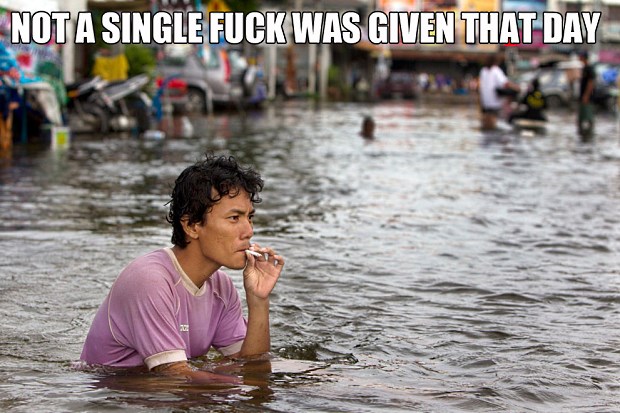 A while ago, I read a masterfully written article from Nick Grant on being one of the only black guys in a super dapper style gathering. While he was there for the exact reasons the paler complexioned folks were, he couldn't help but feel like a fish out of water. Which is a damn shame, because I've always felt like style is universal with no regard to class, ethnicity, sexuality or creed. But there are the odd times when you can feel out of sorts. Which is just about every time I hang out with my friends.
I dress a little less casual perhaps than your average sneakerhead, but a little less Hypebeasty than your average Asian sneakerhead. So somewhere in between. Problem (or not) is that most of the people I parlay with on a regular basis do not dress like myself at all. Hell, they aren't even into style like that. Button ups and jeans from Express are daily outfits for em. It's cool because it works for them, but not me.
Which means that any perceived "risks" I take are subject to getting critiqued. Which is fine, because without risks there are no rewards. And to them, a style risk is wearing a goddamned denim jacket. Yeah. After a while I got a little fed up with snarky remarks on colorful clothing or my choice of headwear. So what did a quasi-stylish Asian like myself do? Gradually tune it out. To me, style is more than just wearing some fly shit. It's also being comfortable in whatever the hell you're wearing. From the thuggiest of Champion sweatpants to the couture-est of lambskin motorcycle jackets from TOJ, you gotta look like you've done it before, with a diddy bop worthy of a Sherman Hemsley seal of approval. And constantly listening to your non style embedded friends can put a damper in it.
Sooner rather than later, the clothing won't be the object of ribbing, but rather your own style that people associate you with. Which works for me.
---
---