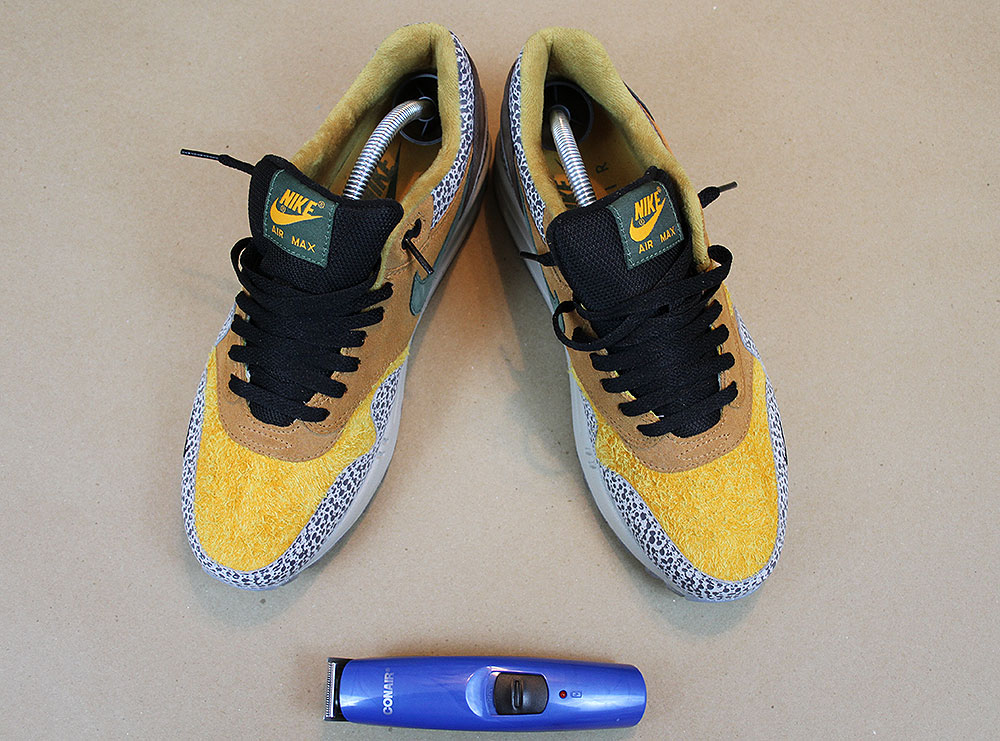 Shoutout to consolation prizes.  Since I'll never own the original Nike Air Max 1 Safari, I settled on the re-release that had two glaring changes: a suede upper that looked like I skinned a muppet, and a glow in the dark sole replacing the original gum sole.  I could only fix one of those things.  I had to get the suede a little less weird looking, and rather than use some small ass scissors, I opted for the method found in this video.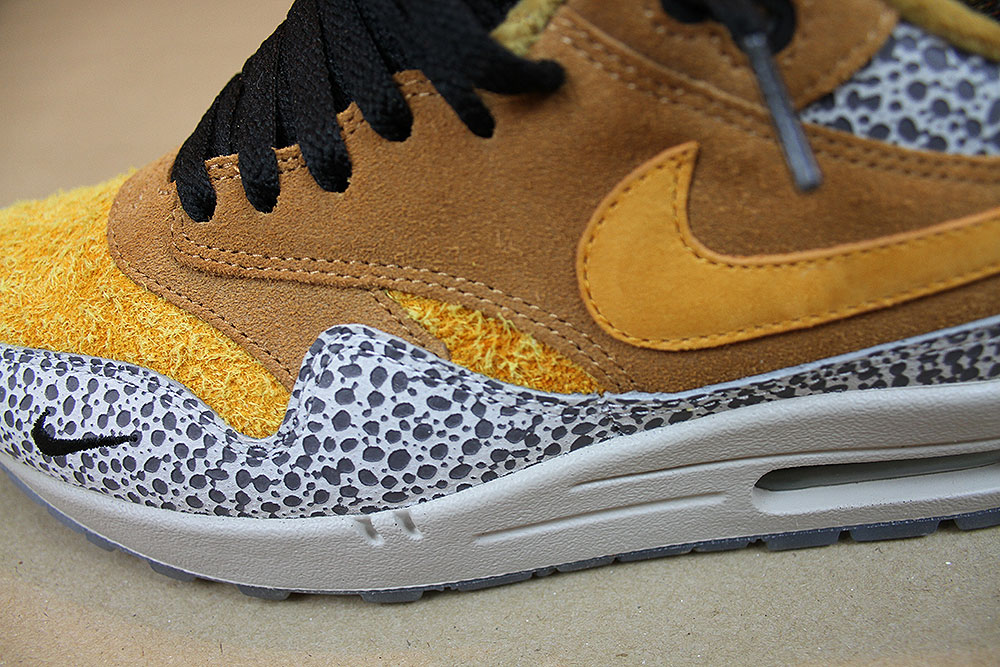 One of the trickier parts was trying to maneuver the edger into the small area on the lateral side of the kicks.  Difficult for those not deft at hand, but still doable.  I'll stress that shorter, lighter passes are better than going extra hard.  Go too hard and the blades might get jammed and actually tear out the fibers, or worse still, gashing the suede.  The finished product is a much cleaner looking suede, as seen below.  The shoe on the left hadn't been worked on yet and the last pic shows both shoes at a distance to show off the change in texture.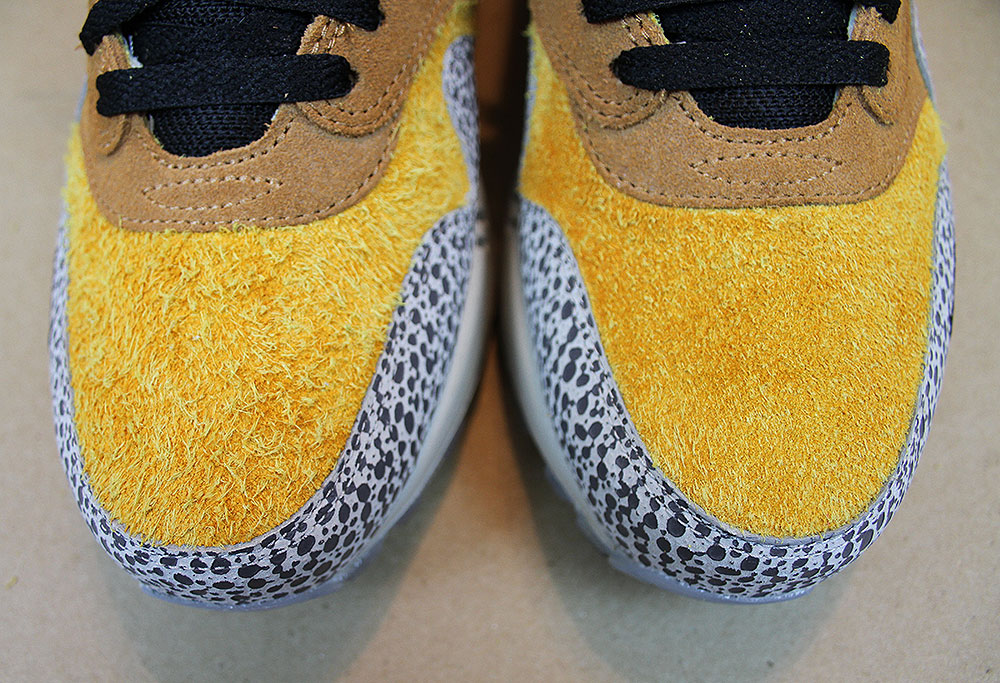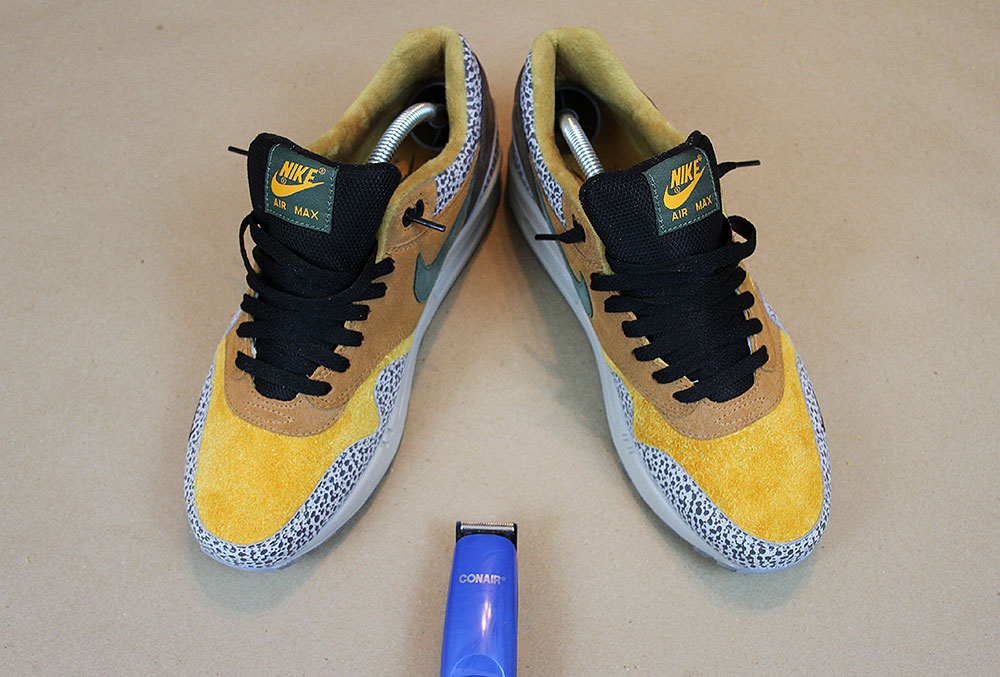 Simple and effective fix for an upper nobody really wanted.  But hey, beggars can't be shitheads or something like that.  Need this done to your kicks?  Don't ask me to do it.  All of the work took maybe 30 minutes max, which seems simple at face value.  I'm just not a patient person, and after this and my 6s, my life as a sneaker customizer is likely over.  I'd rather pay the professionals and save my time.
In any event, my pair of Nike Air Max 1 Safaris remained unscathed after their harrowing shave, and should be seeing more daylight soon. Any customizing horror stories?  Hit me in the comments!
---
---
You might also like
---