Recently I had the distinct pleasure of shooting the Lebron 11 Miami Nights for my peoples over at The Smoking Section. These joints are probably my most favorite colorway of them all and for good reason. I don't really fuck with pink but in small doses and when paired with carbon fiber and an ice sole, count me all the way in. For my first official sneaker shoot, I went with the theme of bringing MIA to LA. Start off with some beer pong with the at The U Friday, Henny straight Saturday, a shitload of American lager Sunday while catching some football, and a ton of prescription Advil, water, Red Bull, and sunglasses indoors to get me through a rough Monday after a weekend bender.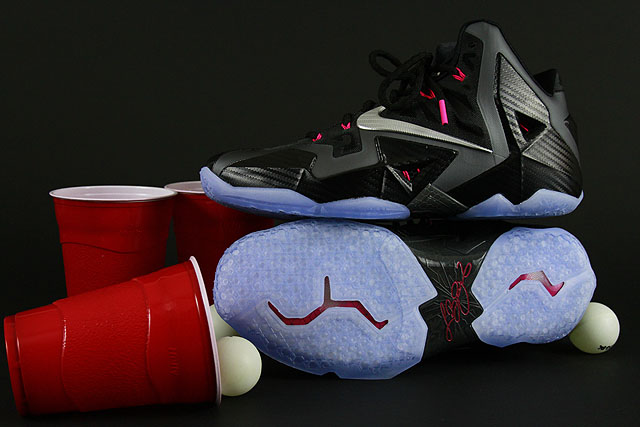 I had a good time shooting and learned a lot about shoting with the Canon 7D. The shoes were laid out progressively sloppier and hopefully I captured the slow progression into a hot mess come Monday.
I like to incorporate neutrals and dark colors into my wardrobe, then set it off with bright ass kicks, so I'll probably go monochromatic with my outfit and let the Flywire and tongue provide the pop of color.
Oh yeah, I'm in the middle of filming a short promo for these as well, so watch for that.
Boogie Out!
---
---