Think of John Nuñez of CL95, Inc.'s rise in the clothing game as an updated version of How To Make It In America. Except without that bullshit Rasta Monster.
The story may sound familiar to anyone down with vintage Ralph Lauren gear. If you want an ill piece, you've got to pay the price. Snow Beach windbreakers were fetching nearly 5 stacks when John went on his search for one three years ago, and halfway through the process thought to himself, "fuckit, why not make my own?" Naturally he reached out to longtime friend Raekwon for a collaborative effort and shortly after, CL95, Inc. (Cuban Linx 1995) was born. We can end the story with the cliché of "the rest is history," but the story goes far deeper than just a jacket.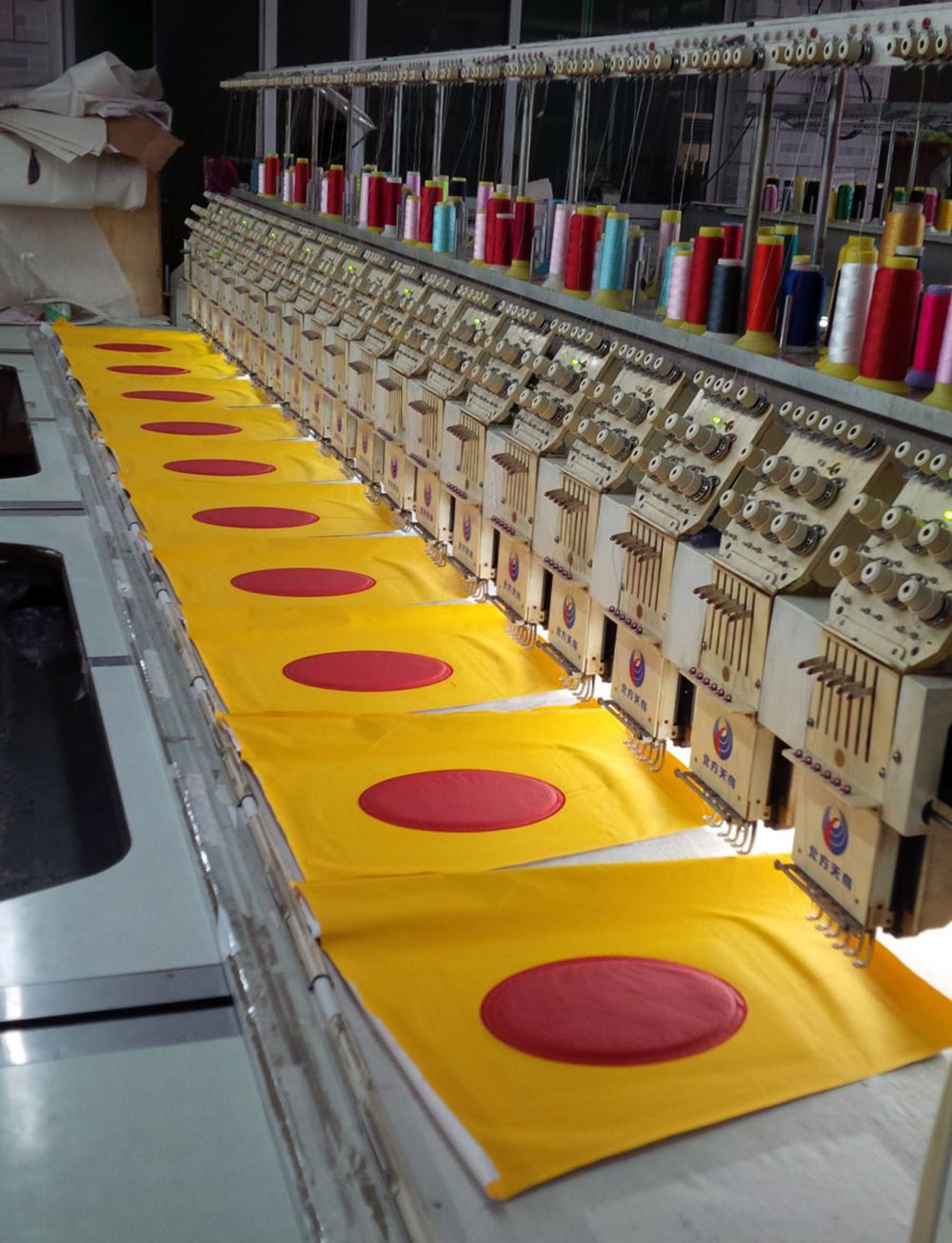 A Labor of Love
Take a look at some of the CL95 offerings and you'll notice a nod of the head and tip of the cap to Rae and the Polo brand, made popular in the Hip Hop culture by the New York Lo Life crew. The execution of each garment rivals that of any technical wear company, and for good reason. These aren't show pieces to John. They're heirloom pieces, paying homage to the golden era of Hip Hop. He initially wanted Rae's stamp of approval to commemorate the 20th anniversary of Only Built For Cuban Linx. He even went so far as to add a patch and the "Chef Sport" likeness to the chest logo. Turns out the co-sign was going to come at a price. Not a financial price, but deeply personal one.

"Rae wasn't feeling it at first," Nuñez stated in a matter of fact tone. "He took some convincing, but when he saw the final product, he was in." Case closed right? Nah. "Eventually, he wanted in on more than just a collab. His team was grabbing mad jackets left and right from the show room and I was like 'Yo, fuck you!' He lent his name and off the strength of our friendship I made him part of the team, but he kept wanting more and more, and I took offense. He kept saying the jacket was something he could do, too. Matter of fact, a lot of people said it, but the truth is, they didn't. It was something I built with the help of Saga (CL's in house design guru)."
The drama didn't stop there. Once X Games legend and Wu-Tang disciple Henrik Harlaut got put onto the sports branch of the team, The Chef felt some type of way. Maybe he felt a young gun was trying to take his shine, or wanted to cut in on profits. Neither was the case. Henrik thought it was a high honor to be styled similarly to his idol Raekwon. Unfortunately, the business and personal relationship continued the downward spiral and a line in the sand was drawn.
Rae had to be fired, and likely for the better, but people throwing salt from a distance wasn't anything new to the CL95 founder. The hate came mostly from Polo purists and even some of the Lo Lifes themselves. Ironic, considering there's a Lo Life brand that mimics famous vintage designs of one Mr. Lifshitz. Even more ironic considering the OGs aren't getting paid off of it, according to someone familiar with the clothing line. Thirstin Howl III was brought on to be brand ambassador, and that was it.
Imitation and Flattery, They Say
"The trolls were everywhere, man. One kid said he hoped me and my whole family died in a plane crash. Another kid repping a knockoff brand spammed us every day with hate mail. Some of the Lo Lifes even tried to shit on me, but me and Thirstin Howl III are good so I'm not bugging."
There's no concern over lawsuits for John and company. All of the offerings from the company stand on their own two feet, and Ralph Lauren hasn't even acknowledged the existence of the very sub-culture that helped propel his brand anyway.
"What's funny is that the Snow Beach pullover everyone loves was a stolen idea. Polo copied it off of a run of outerwear the Gap was doing and ran with it. So people calling me a copycat or swagger jacker aren't even familiar with the real history. And before Rae put it on in the Can It All Be So Simple music video, those shits were sitting on clearances racks!"
While Raekwon played his part in giving CL95 its initial push to market, the biggest jump in sales came from an unlikely young gun: Dave East. In East's two minute Cut It freestyle, he reps the company's first offering proudly while providing bars that would soon be co-signed by Nas. "After that, we got crazy traffic to the site and a lot of the younger kids read up on the culture and embraced it." Ever the Hip Hop diehard, John adds, " I'd like to think we're still carrying the torch for that era of Hip Hop and fashion."
History Bears Repeating
Now that's not to say the older heads who lived in that era are eschewing the tribute pieces. Lord Jamar was the newest legend to wear the jacket, and Sadat X, Large Professor, and other notables reached out to Nuñez at the Main Source reunion show when they found out he was the proud owner of the clothing startup. The wave isn't looking to stop anytime soon.
Without action, the best intentions in the world are nothing more than that: intentions.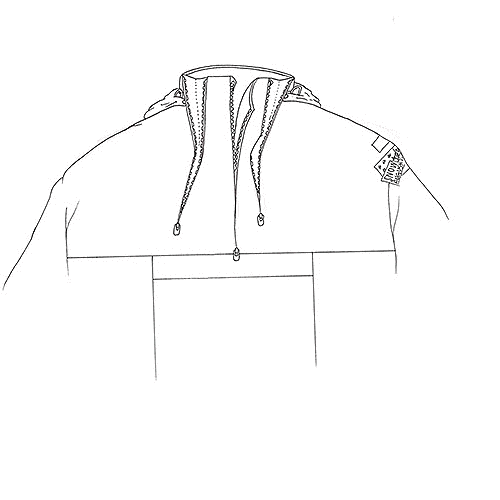 The teachings of his former employer Jordan Belfort were not lost on the former Wall Street financial guru. Each model of outerwear took about 6 months of research and development before production was finished. Once Nuñez was able to reverse engineer the actual Snow Beach pullover with the help of Saga, he hopped on a plane overseas to start production. No expenses were spared. Polartec fleece, Gore-Tex, waterproofed seams, 3M reflective lettering, the works. Dope enough to turn heads on the street anywhere in the world, and tough enough to be zombie apocalypse worthy. Hell, given just two more weeks of lead time and the Mark II jacket shown off at Coachella in 2015 would have had a GPS button sewn in for the daredevil Hip Hop heads.
It's A Process
Even through company growing pains like firing Rae and letting go of his co-founder Robert Santana Jr. (whose famous last words with the company were "Yo, that purple hood looks ghetto as fuck"), to having a duffel bag full of vacuum sealed hoodies explode in the middle of customs, to almost getting stuck up by shady rickshaw drivers, John wouldn't trade those experiences in for the world. Getting the jacket to Raekwon almost didn't happen either. John flew from Asia to Europe, Europe to Miami, and Miami to Los Angeles straight to a rental car to drive to Coachella. Halfway through Raekwon's and Ghostface Killah's set, John and Robert showed up to pass off the finished product. It just so happened that the weather was cool enough to rock, and the next day Complex wrote about it. All part of the master plan, which includes a summer offering for a Los Angeles popup, and maneuvers for Winter 2018.
"It's crazy to be considered along the same lines of Supreme or Bape. And ultimately, that's where I'm going to be. I'm not stupid, I know there's going to be a day when CL95 Inc. isn't around anymore, but I know I'm going to be proud of everything I put out, and I know it'll still be rocked for a long time to come. Truth is, I'm good without the money I'm getting from the clothes. I'm making these pieces for the love, and won't ever turn it into a corporate gig to chase a check." There's a thin line between homage and thievery, but doing it for the love is what makes John's company fall into the former category.
As we part ways, John leaves me with his mission statement that all sneakerheads and stylish folks can relate to.
"I just want people to get that feeling when they cop."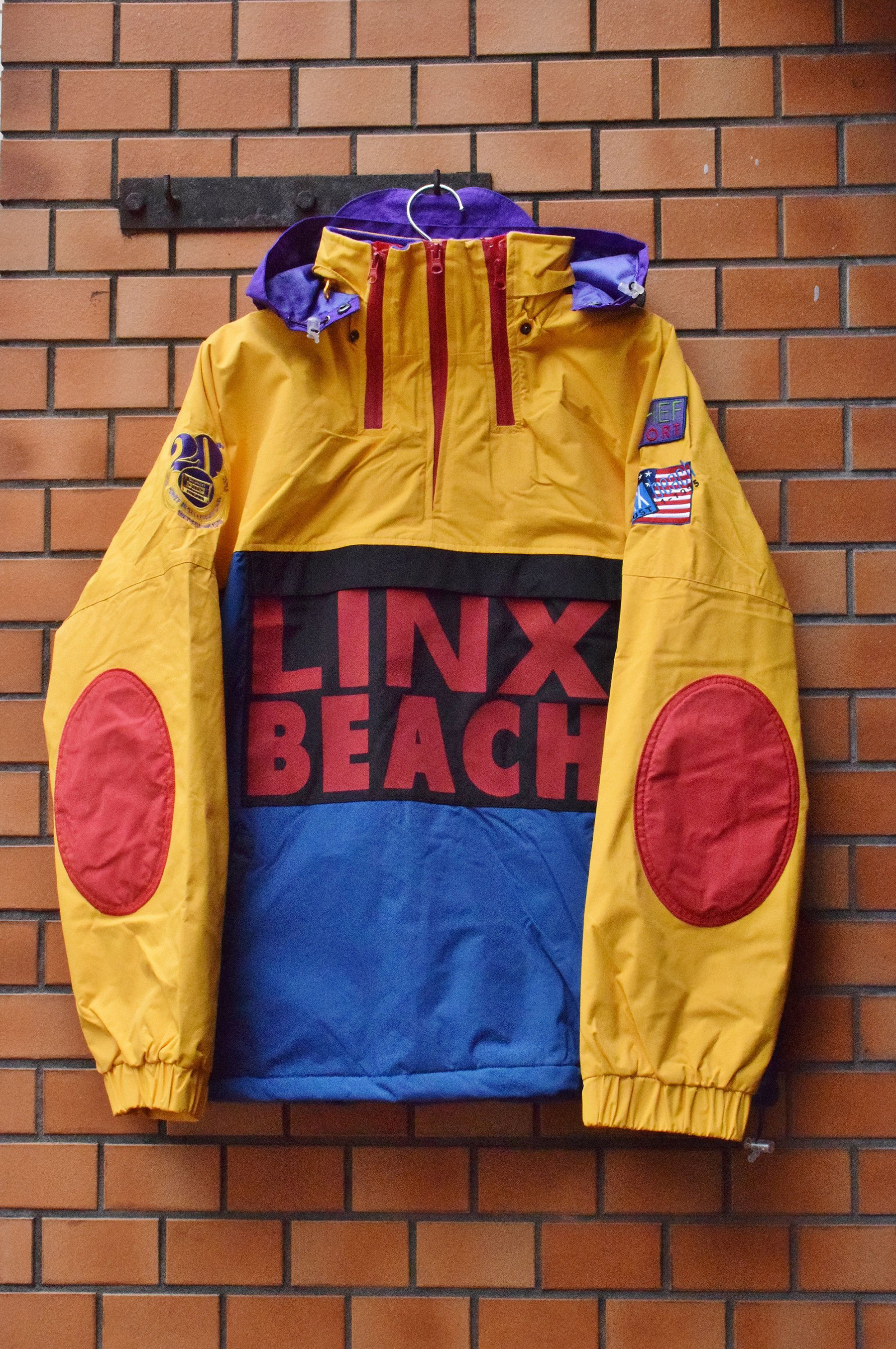 ---
---
You might also like
---