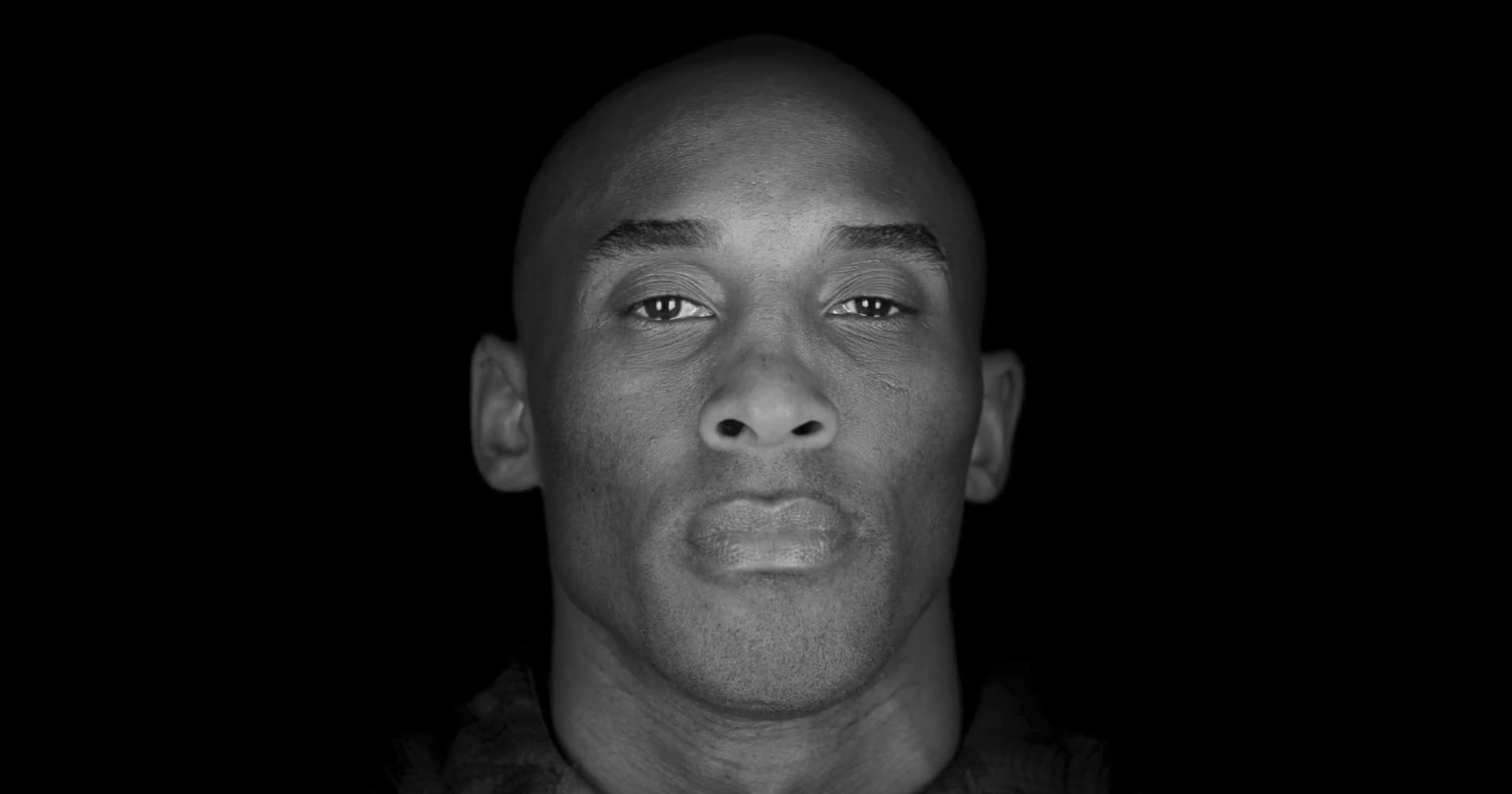 Tonight is Kobe's swan song in the NBA, and I'll be watching him play his last minutes and hobble away to the locker room with a certain amount of glee. But also a certain amount of sadness. My hatred for him spans almost throughout the course of his entire career, and through most of my adult life. To see a mortal enemy of mine take the court for the last time is a mixed bag of emotions. Allow me to explain.
When I was still in high school, I had seen it all from the Lakers. Winning epic games at the Forum in trademark Showtime fashion, to getting my heartbroken with the sudden departure of Magic, to a new era with Eddie Jones, Shaquille O'neal, Nick Van Exel, and some punk kid named Kobe that weaseled his way onto the roster in 1996. No way this Kobe kid was going to supplant my man Eddie though. Not with those four airballs he shot against the Jazz in the playoffs. Dumbass.
Eddie Jones was my favorite player on the Lakers after Magic left, by a mile. He was an athlete sponsored by the GOAT, and his signature shoe, the
Quick 6
, was the only non-Retro Jordan that wasn't trashalicious. On top of that he was a class act, according to my sister who had the opportunity to meet him. The Lakers experienced marginal success, but it was pretty clear with the meteoric rise of Kobe that my man Eddie might not stay in LA too much longer.
I was right. Eddie was shipped off to the Hornets right before the Lakers won their first chip under Phil Jackson the Gawd. I couldn't support it though, even though Phil was a Bull (and always will be in my eyes). My favorite damn player was gone and this arrogant youngblood seemed poised to take over the LA sports scene. And take it over he did. What bothered me more than just supplanting Jones was the constant comparisons I kept hearing to Jordan, and Kobe's seemingly unwillingness to acknowledge Mike as his superior. He even told His Airness, "you know I can kick your ass right?" BLASPHEME!
After a threepeat by the Lakers, I heard whispers that grew into loud proclamations from my friends and family:
"Ooh, I don't know if MJ could have made that shot."

"He might could take Jordan one on one though."

"I think the 2000-2001 Lakers could take the 1995-1996 Bulls."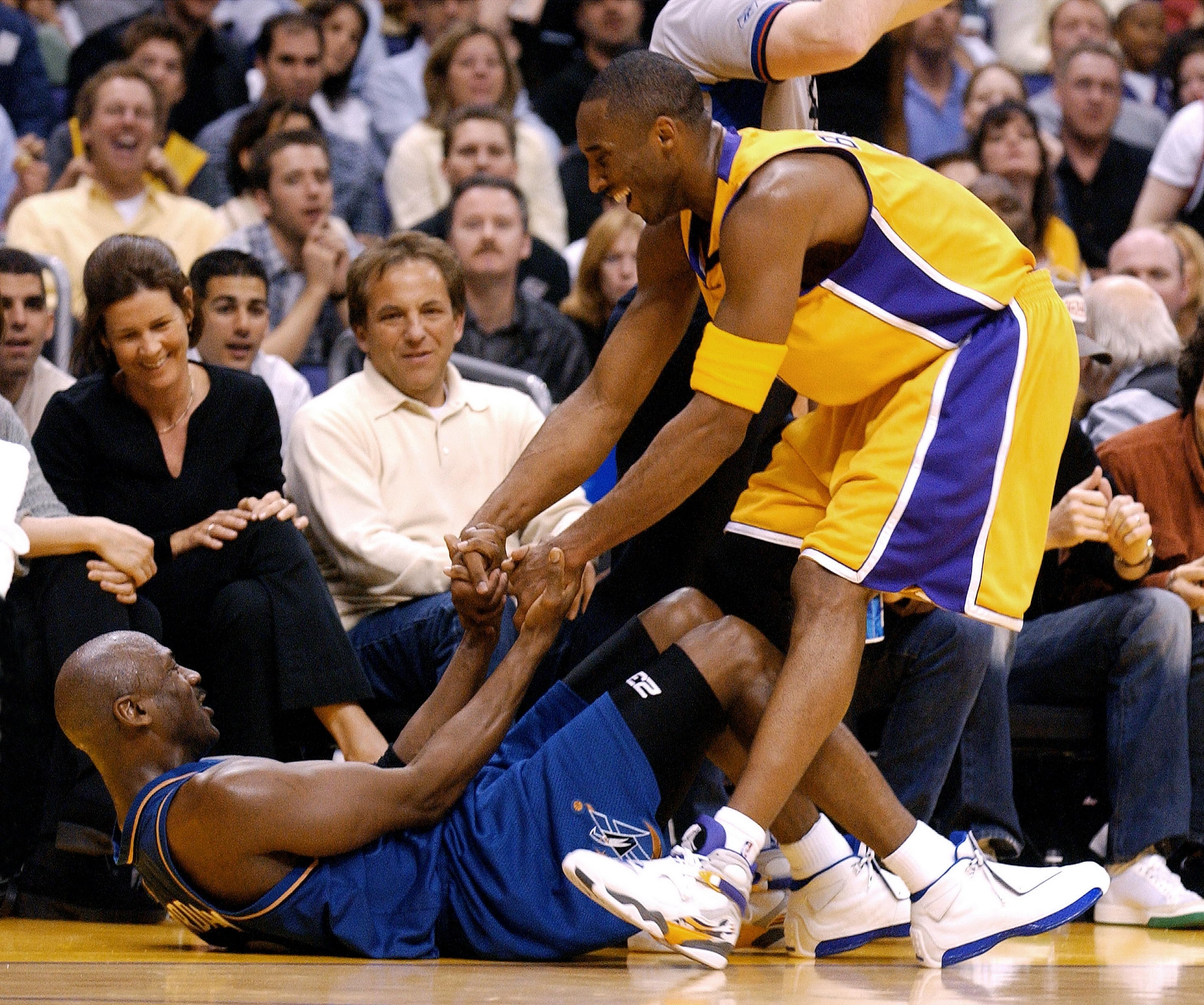 All of it ate at me, especially because they were never able to duel in each others' prime. And because I knew Kobe was getting closer to Jordan's status than anyone else at the time. Jordan was out and it was Kobe's time. That is, until playing with garbage in the flesh Smush Parker and a case in Colorado almost railroaded Bean's career. Unjustly, I drew great happiness from Kobe's misery. I called him a rapist, snitch, and a quitter. Really, only one of those accusations was true (shoutout to Shaq). But adversity drove Kobe to even more greatness. Greatness that in the end, I had no choice but to recognize and respect. After all, he did drop 81 on the Raptors in a come from behind victory. Jordan never did that.
Since the start of Kobe's gradual decline, I've made it a point to watch as much of him as possible. Because they just don't make 'em like they used to. And over time I've realized so much of Bryant's game is predicated off of the career arc of MJ. A tall two guard capable of defending multiple positions that slashed lanes and dunked on centers with ease, that turned into a dominant post player with a monster mid-range game once his body began to betray him. Sounds all too familiar. There's no one left to carry the torch now. Lebron is 2 for 6, KD still can't even sit at his lunch table, and Curry is still four rings away.
In all honesty Kobe, I still hate you. And that is exactly why I'll miss you. To stir such emotion from fans is something lacking in today's buddy buddy soft-ass league. You're a true throwback, a tough guy, a winner, and above all, a Los Angeles hero, even if the rest of the world thinks you're the villain. I will always admire your work ethic, candidness, and signature sneakers. Enjoy retirement, you earned it.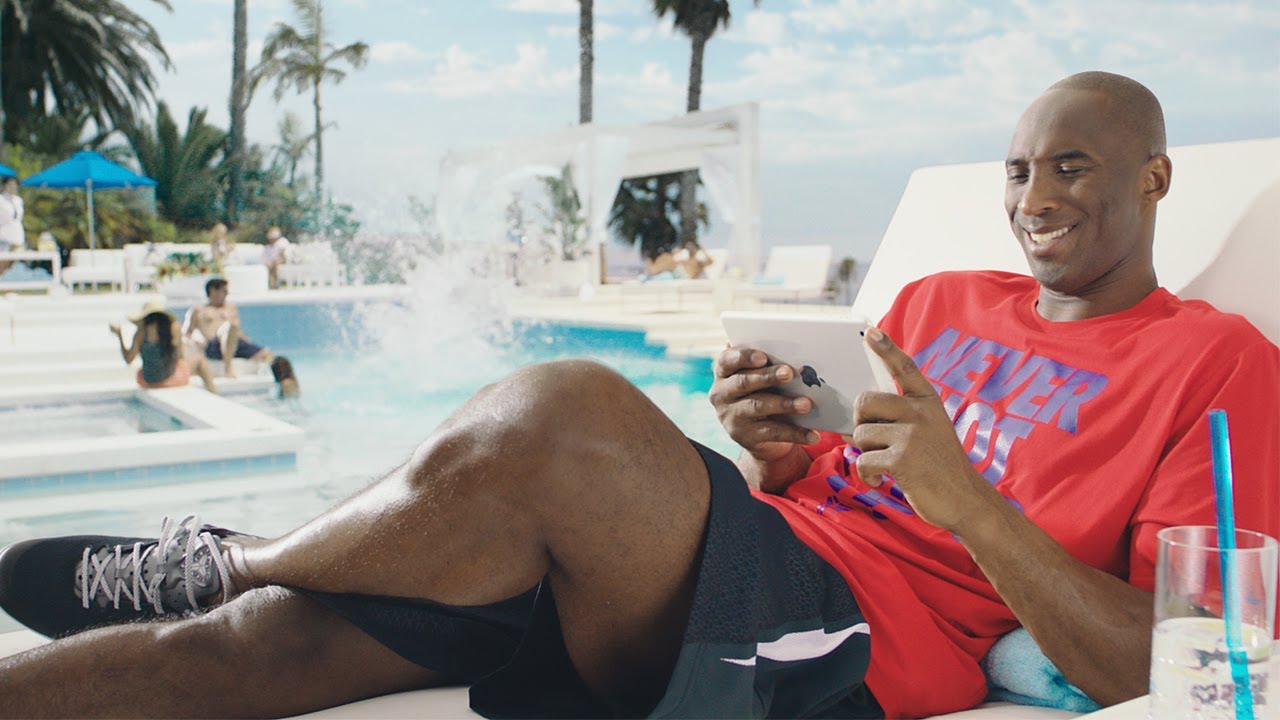 But you're still second best.
---
---
You might also like
---