Lately on instagram, there's been a big rise in something called outfit grids. If you're not hip to it, it looks something like this: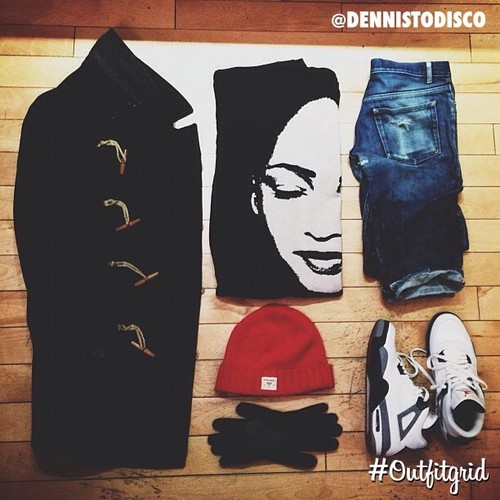 Basically an outfit layed out on the floor to share with other folks via Instagram, Pinterest, and similar sites. I even made the personal mistake of doing one. While we all know it's hard to take an outfit "selfie"(ugh, hate that word) while showcasing everything we're wearing, it's almost a disservice to just line your gear up on the floor and snap a pic.
Why? Glad I asked. Welp, we all know there's people in the world that just like to show off their uber high priced shit. Let's just call em mini-Lavishes. And while the clothing, accessories, and kicks might look spectacular, clothes don't make the (wo)man. The fit, look, and feel all matter.
So instead of posting clothing on the floor, wear it dammit.
/end rant
---
---