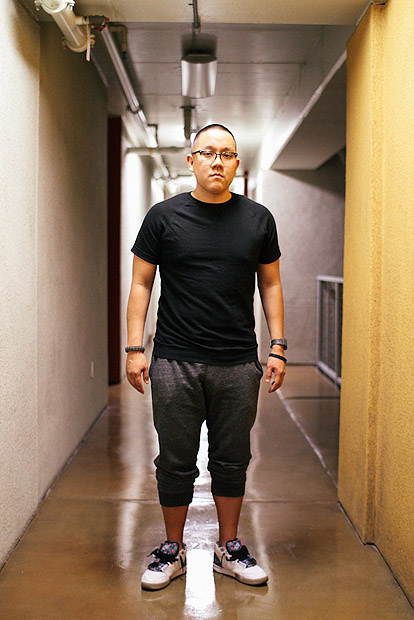 Shirt: Zara Man French Terry T-Shirt, Sweats: H&M, Shoes: Nike Air Trainer 1 Mid 'Pro Bowl"
The Super Bowl came and went, and to be honest it was all a bit of a blur. Your boy Boogie got a little hammertime with some friends downtown, and seeing how it was the day of rest, I decided on rolling ultra cozy boy status to the party. Rocking sweats to an outing isn't the fashion faux pais it used to be, as long as you follow some general guidelines.
It's much better to go with a more fitted look than super loose. The days of XXXL Sean John sweatsuits are over, it's time to let the "athletic fit" have it's shine even though my body type qualifies as un-athletic as fuck.
Mix and match the colors and patterns. Mixing a solid with a heathered piece is always the move. Wearing two heathered articles of clothing together tends to create a clashing look.
Go tapered. Leave the bigass straight leg sweats to soccer dads and the Steve Harvey line of activewear.
I had no interest in the game other than rooting for the Pats to lose, but I felt it was prudent to still rep the NFL, which is why I went with the Pro Bowl Trainer 1s. One of the main selling points of the shirt to me was the small panel on the front of the collar. A minute detail, but still much appreciated. Maybe too simple of an outfit for some, but I just wanted to show readers that wearing clothing with an emphasis on comfort doesn't always look sloppy.
Peace to my lady for snapping pics, editing, and putting up with my drunkeness.
Boogie Out!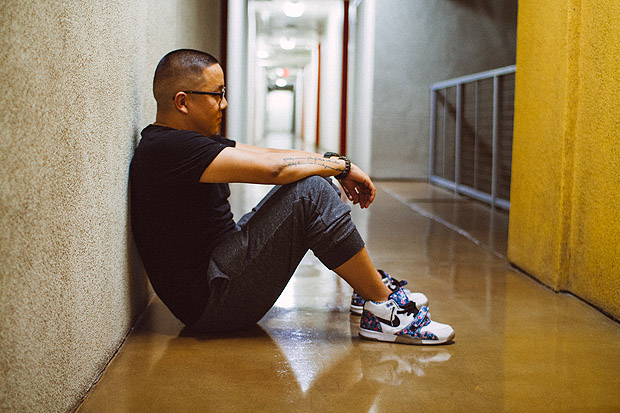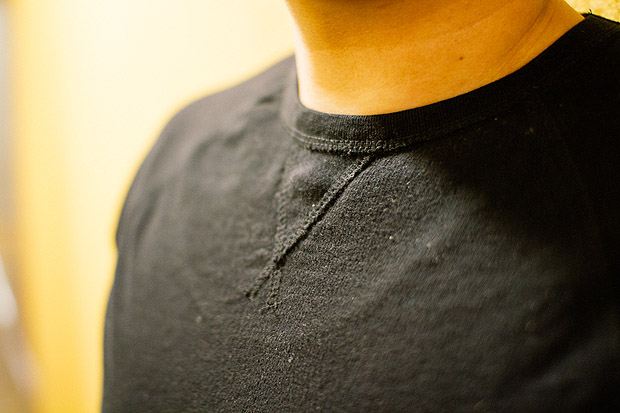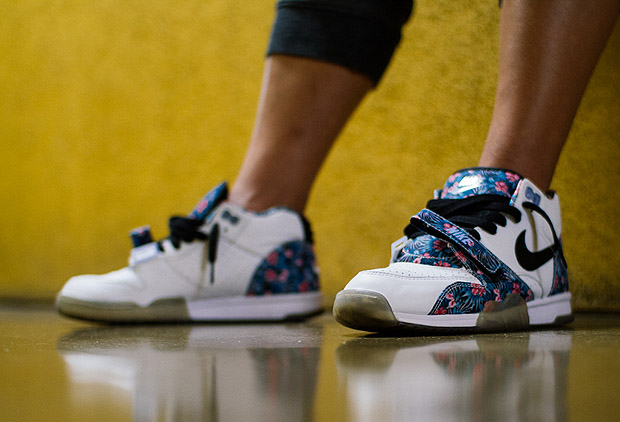 ---
---
You might also like
---