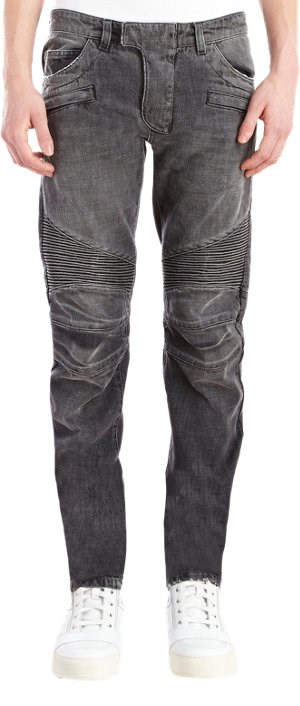 For those out of the men's style loop, Balmain jeans and pants have been on the super come up. The accents on the knees are dope and the look is pretty much hard wear motorcycle gear meets designer streewear. Except no one I know (even with a gang of money) wants to drop $1,200 on the shit you see above. Even if I had that Zuckerberg money I wouldn't cop. Because of the price and also because they fit like two sizes small. Let's keep it real while we're at it: no one is rocking these to protect themselves while riding.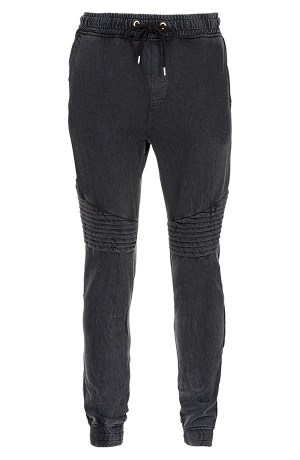 Enter Topman. These acid washed joggers with a very similar knee detail you see on Balmian pants are a dumb low price of $60. The quality obviously won't be the same but for the price of the zipper on the fucking Balmains you get something similar.
Mind you, I'm not one for the straight up ripping off of classic designs. But when it comes to trendy shit that might burn out after a while, have at it. I'm much more comfortable tossing a pair of $60 pants to Goodwill a year or two from now than I am spending a house payment on a similar pair and have them go out of style in the same amount of time.
Buy Now at: Nordstrom
---
---
You might also like
---