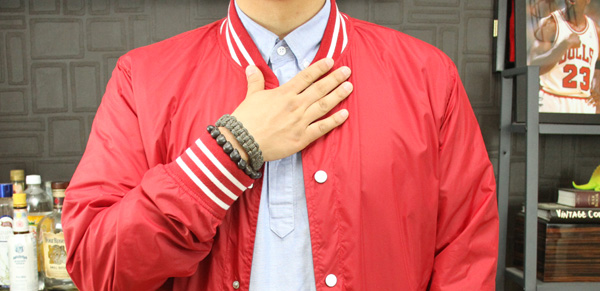 I love the collegiate style of old. The look of baseball or varsity jackets paired with button ups and a tie, some suitable chinos and pennyloafers was dope as shit to me. Except I don't fuck with pennyloafers like that. Instead, I modernized the look a little bit for my own tastes. A light baseball jacket was the outer layer for a cool night, and I opted for a popover shirt rather than a full on button up because it's just not something you see very often. Yeah, I fell into the jogger trend but now I'm starting to really like my pair. Top it off with some Lebron 11s that you can pretty much wear with anything (due to the camouflage-like nature of the shoes), and I was set.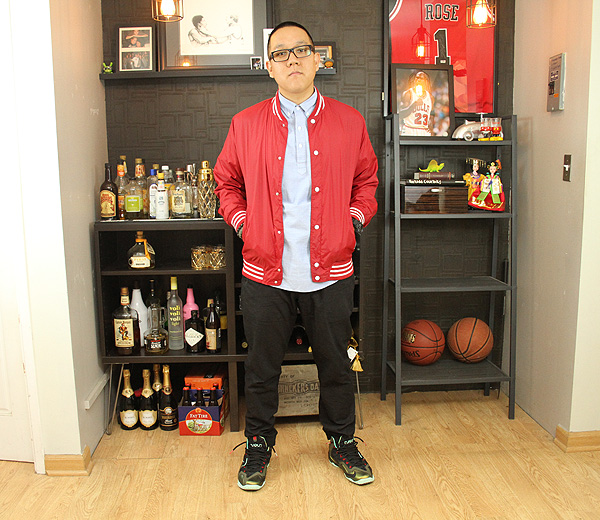 Jacket: Forever 21 Men, Popover shirt: J Crew, Jogger Chinos: Publish Brand, Shoes: Nike Lebron 11 'King's Pride'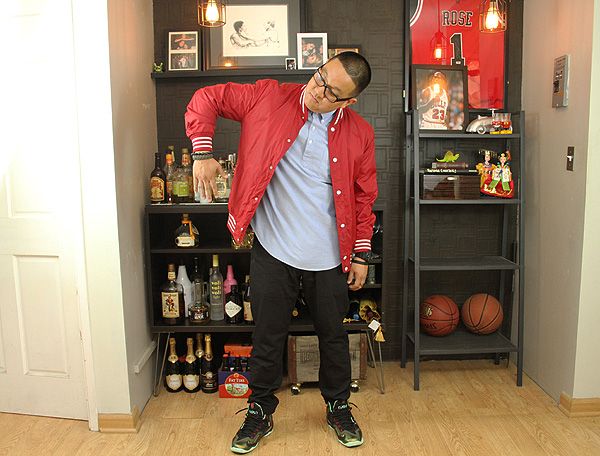 Robot style!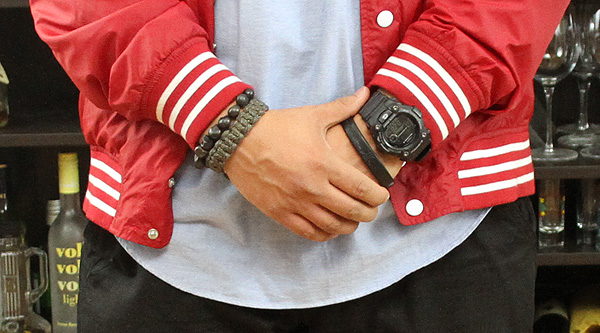 While I really like rocking the popover, the length was a little long for me so I might have to roll to the tailor for some adjustments. As a general rule of thumb, any shirts left untucked shouldn't extend past your zipper. Any more and you might as well be wearing a skirt. Till next time folks, more shoots in the future and less awkward poses from your boy Boogie. Peace.
Love it, hate it, suggestions? Holler at me in the comments.
---
---
You might also like
---