If there was ever a reminder that I wasn't made to be an artist, it would have been while working on my latest project: the Air Jordan 6 "Black Cat" custom.  I was able to cop Black Cats for the low and even thought I appreciate the overall shoe… that white had to go.
I love all black kicks and having a nice pair of 6s to use as potential beaters was appealing. But that meant customizing them on a small scale. After reading up on the process, I hit up Amazon and bought Angelus, the gold standard in shoe paint.  The process, in short, sucked. A day later and a few bucks lighter in the pocket, I got some decent results, with some points I'd like to share along the way:
Frog Tape is overrated. It might work on walls, but it didn't stick for shit when it comes to synthetic leather uppers. Use 3M instead.
The thinner the coats, the better. I applied three over the course of one day, and the results came out very smooth.
Your mileage may vary, but the matte finish I used did very little to reduce the shine of the black paint. The finisher supposedly helps prevent cracking, so a purchase maybe worth it anyway.
Careful with the edges. When I removed the tape, some of the paint I applied came with it, which leads me to my next point.
Thin brushes are the shit. After some paint got removed when I took off the tape, I freehanded the edges, and they came out just fine. The tape was more for larger drips than anything.
Don't go cheap with the brushes. The cheaper the brushes, the likelier the bristles are to fall off during painting.
Overall, the finished product came out looking semi respectable.  My advice for newbies looking to customize a few pairs?  Pay someone else to do it. Time will tell if the paint will crack but for now, it looks clean.  Wear and tear pics soon come.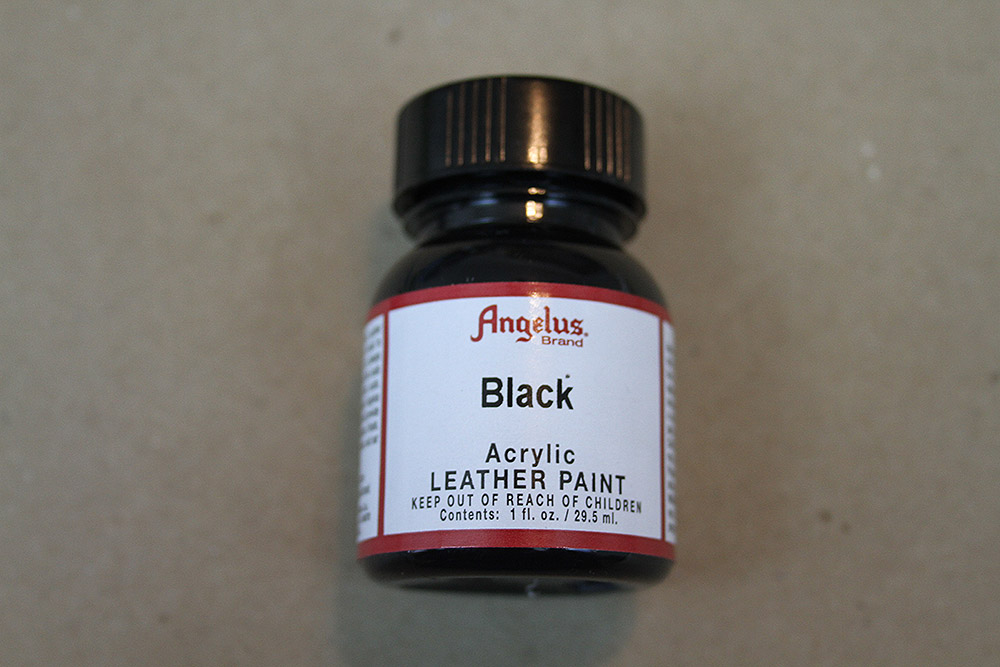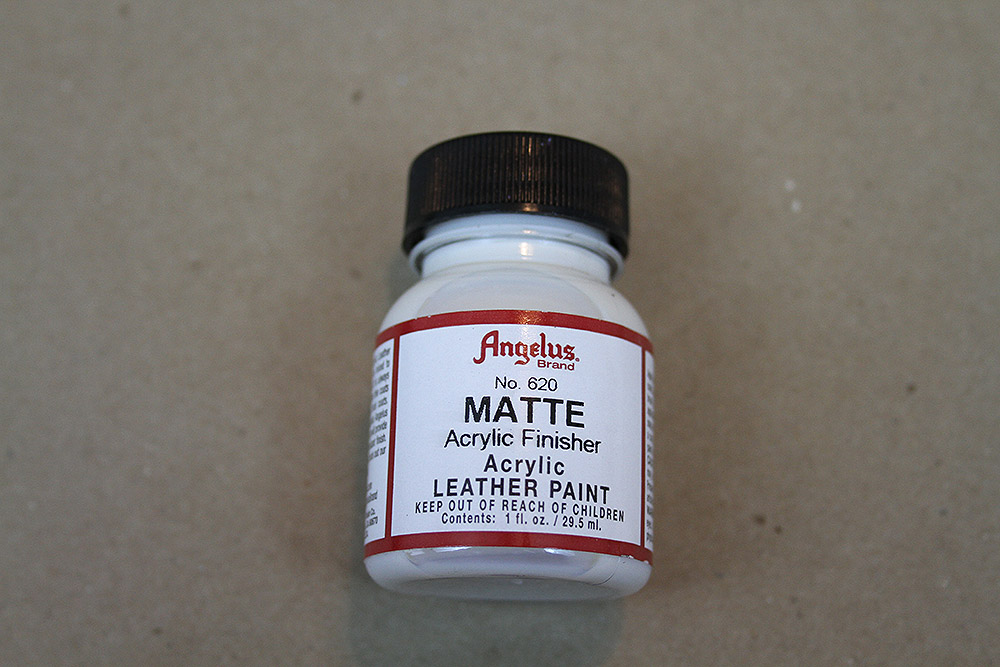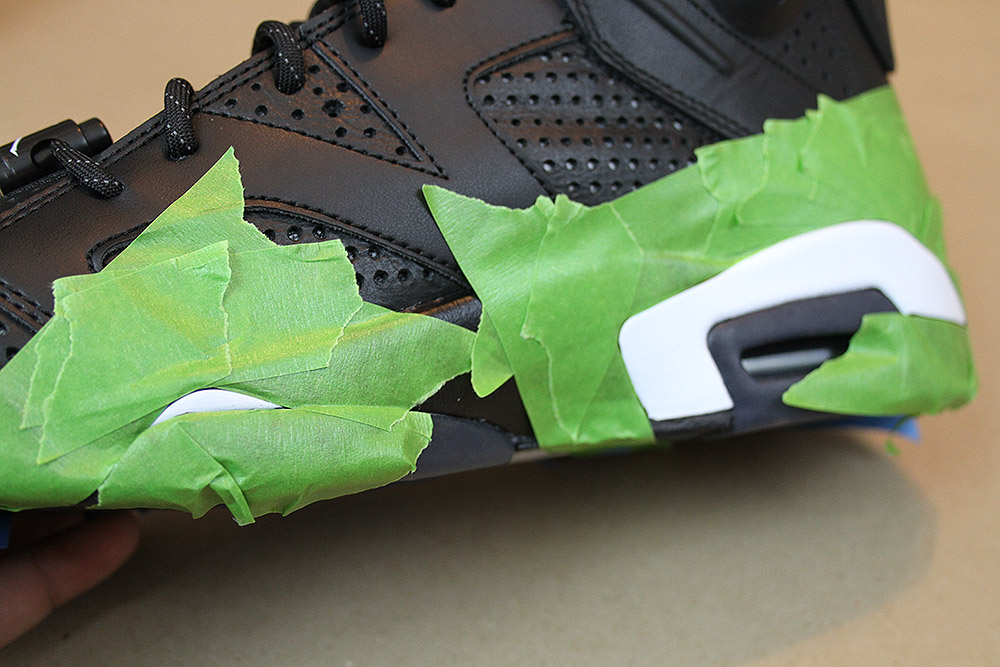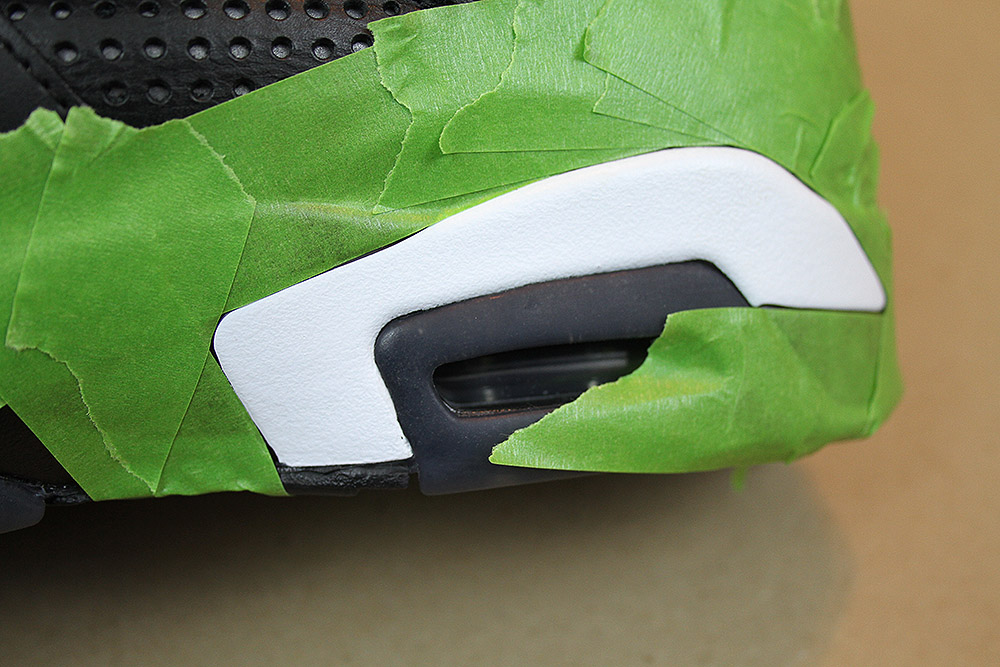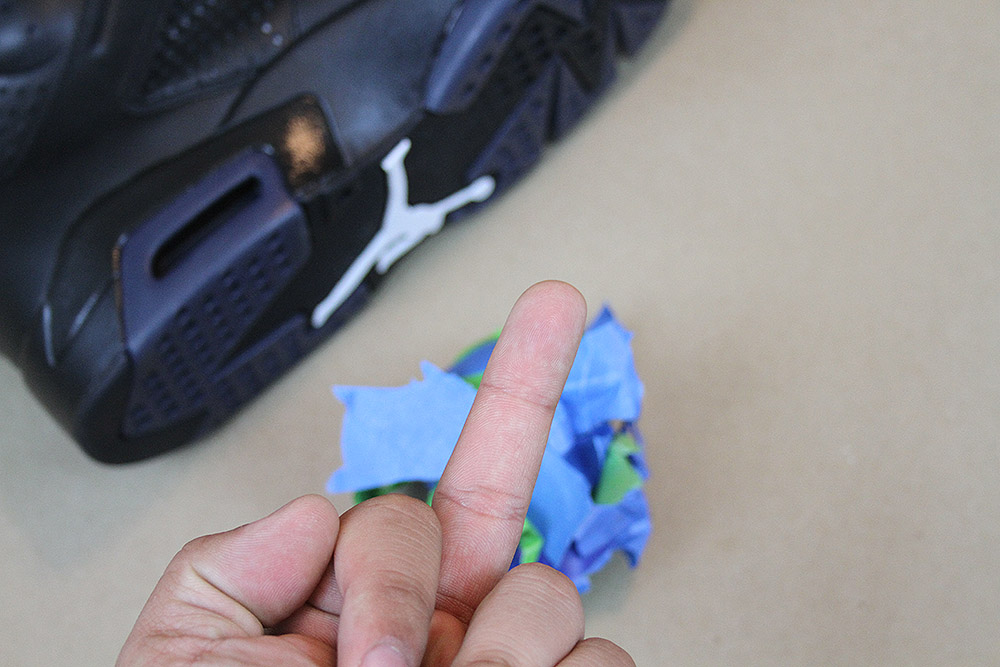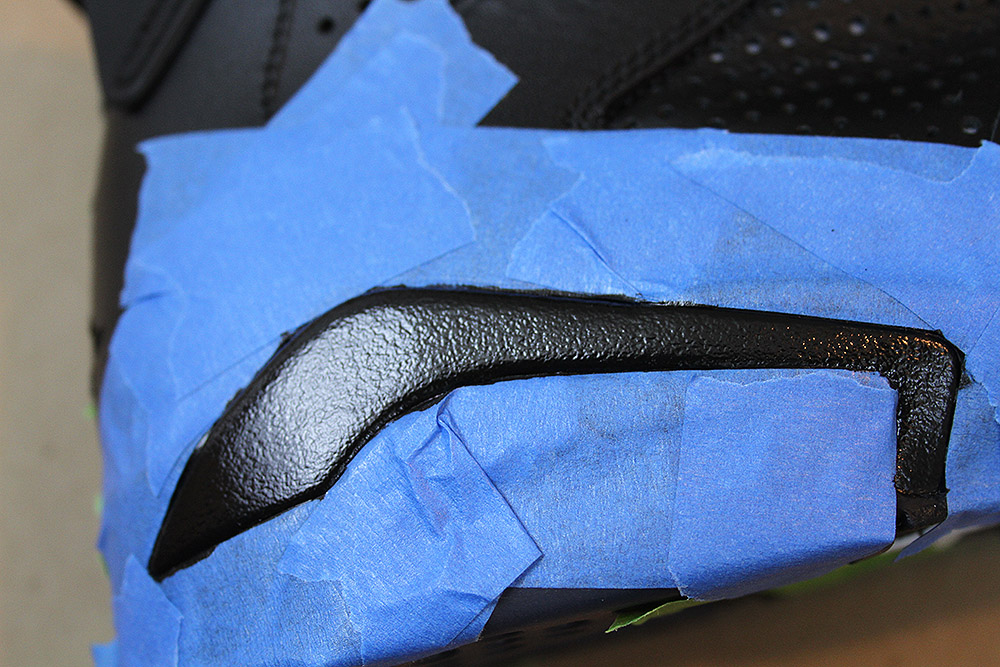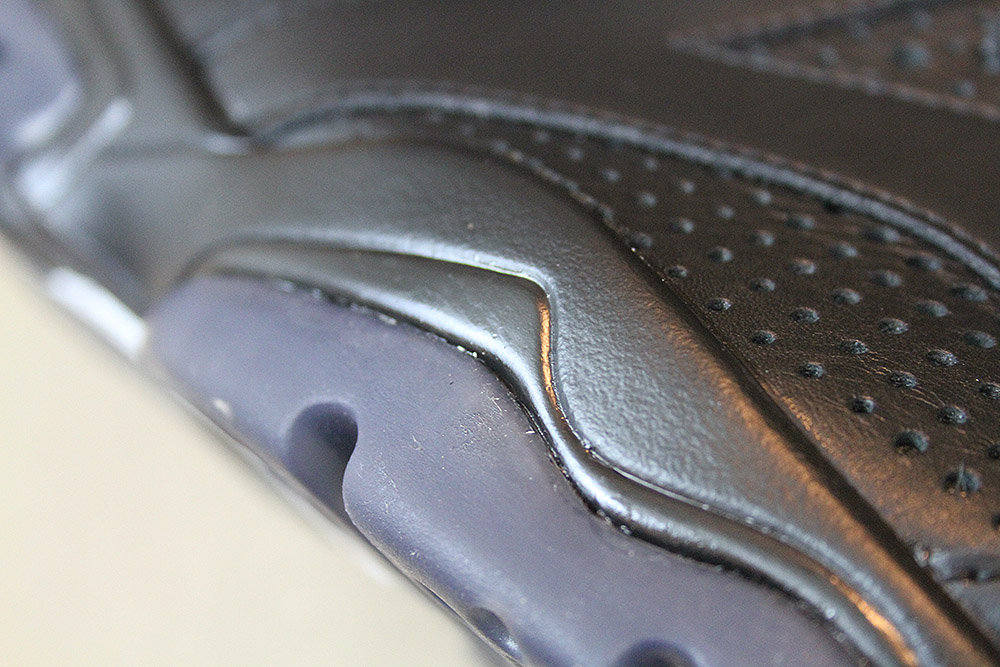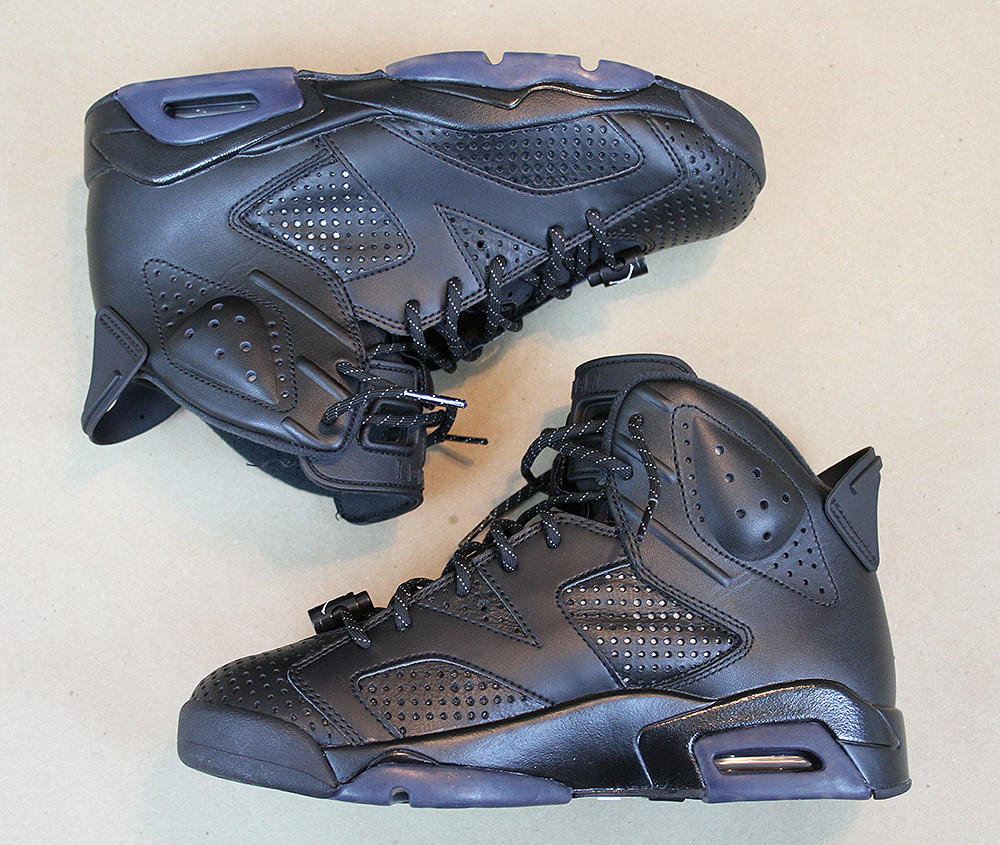 ---
---
You might also like
---