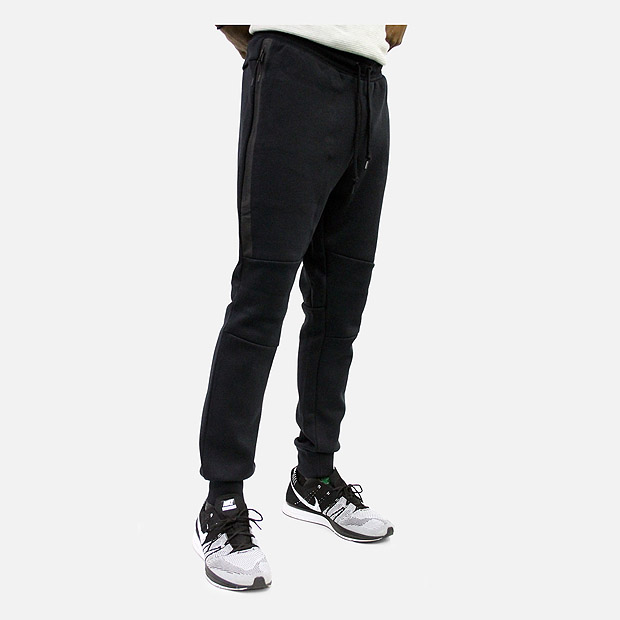 via: Villa
Over the holiday season my bosses gifted me with $200 in Nike gift cards. I may not be getting the bonuses I used to in the private sector, but working for the county definitely has its benefits. Any time I get a gift card, I consider using it on something I wouldn't buy with my own money. Firs thing that came to mind? $100 sweatpants because really, they're sweatpants. Nevertheless, I've been seeing and hearing about Nike Tech Fleece pants and ordered them right before the new year. 3 days later they were at my doorstep.
Upon first wear, I immediately bought into the hype. The material used for the pants is thin and stretchy, reminiscent of neoprene but way less thick. I sized up which was the right move considering the fit of the pants. The cut is "athletic," meaning it's cut close to the body. If you have meaty thighs (pause) like me, size up.
Low key, I'm pretty sure I could get away wearing these in the club. Matter of fact, I already have. The seams for articulation looked purely aesthetic to me, but trust when I say they aren't. After a night out, I didn't have to adjust the pants at any point in time, which is definitely a plus since I've dabbled in rocking sweats with button ups. Don't judge me. More pics from an upcoming shoot as follows.
Stay tuned, and thanks for sticking around even though I don't post nearly as often as I should. Boogie out!
---
---
You might also like
---